Poetics: A RaceB4Race Symposium book display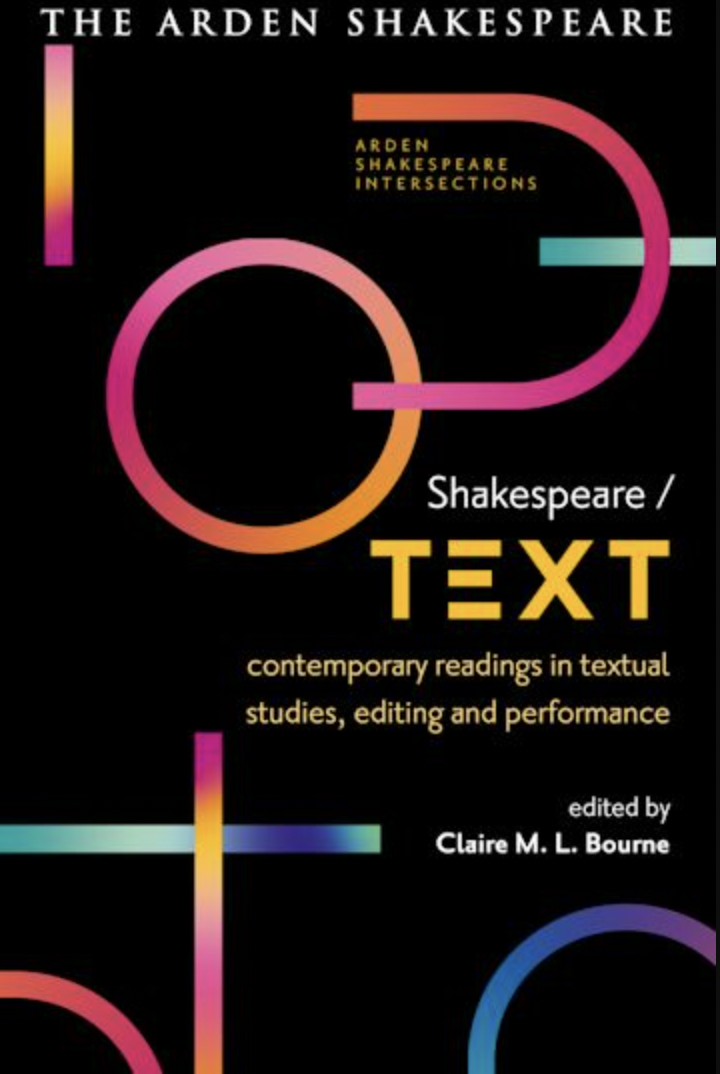 Shakespeare / Text
Contemporary Readings in Textual Studies, Editing and Performance
edited by Claire M. L. Bourne, featuring Brandi K. Adams | Bloomsbury, 2021
Shakespeare / Text sets new agendas for the study and use of the Shakespearean text. Written by 20 leading experts on textual matters, each chapter challenges a single entrenched binary – such as book/theatre, source/adaptation, text/paratext, canon/apocrypha, sense/nonsense, extant/ephemeral, material/digital and original/copy – that has come to both define and limit the way we read, analyze, teach, perform and edit Shakespeare today.
Drawing on methods from book history, bibliography, editorial theory, library science, the digital humanities, theatre studies and literary criticism, the collection as a whole proposes that our understanding of Shakespeare – and early modern drama more broadly – changes radically when 'either/or' approaches to the Shakespearean text are reconfigured. The chapters in Shakespeare / Text make strong cases for challenging received wisdom and offer new, portable methods of treating 'the text', in its myriad instantiations, that will be useful to scholars, editors, theatre practitioners, teachers and librarians.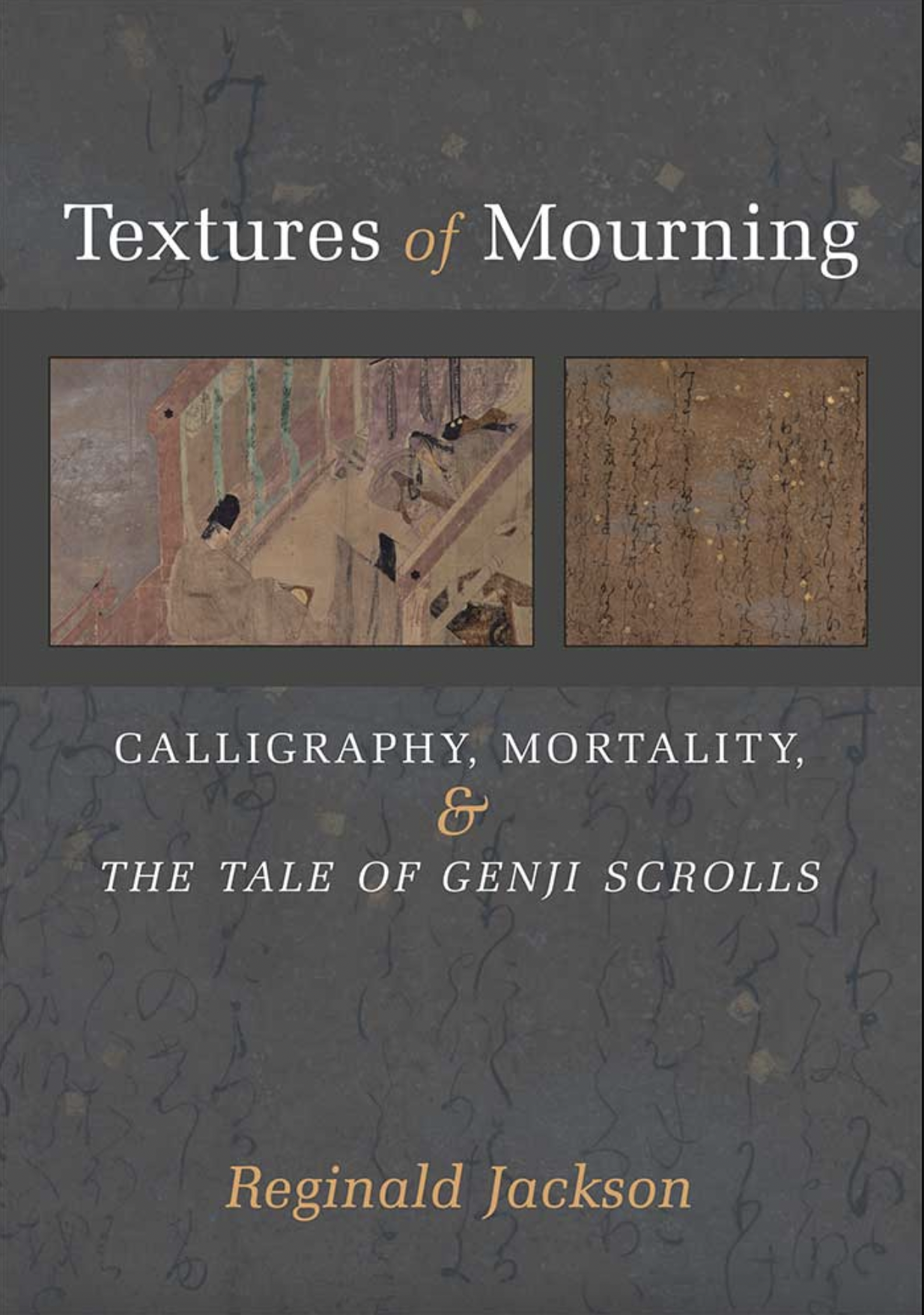 Textures of Mourning
Calligraphy, Mortality, and The Tale of Genji Scrolls
by Reginald Jackson | University of Michigan Press, 2018
How does mourning emerge to reshape Japanese visual culture? Textures of Mourning addresses this question by examining engrossing literary and visual portrayals of death and its aftermath from The Tale of Genji and its adaptations. Contending that the work of mourning unfolds through interwoven practices of reading, writing, painting, and public exhibition, Reginald Jackson charts how mourning spurs artistic composition, triggers visceral responses, and seduces spectators in both premodern and contemporary Japan. Textures of Mourning delineates the intimate relationship between mourning and reading at three historical tipping points: the height of imperial power in the early eleventh century, when the literary masterwork The Tale of Genji (1008) was written; the collapse of imperial hegemony in the late-twelfth century, when Genji's most famous handscroll adaptation was composed (1150); and the post-bubble recessionary context in which those handscrolls were refashioned as the "Resurrected Genji Handscrolls" (2006). As material objects wrought at comparable moments of social upheaval, these texts become vehicles through which to mourn perished ideals of vitality, prosperity, and belonging.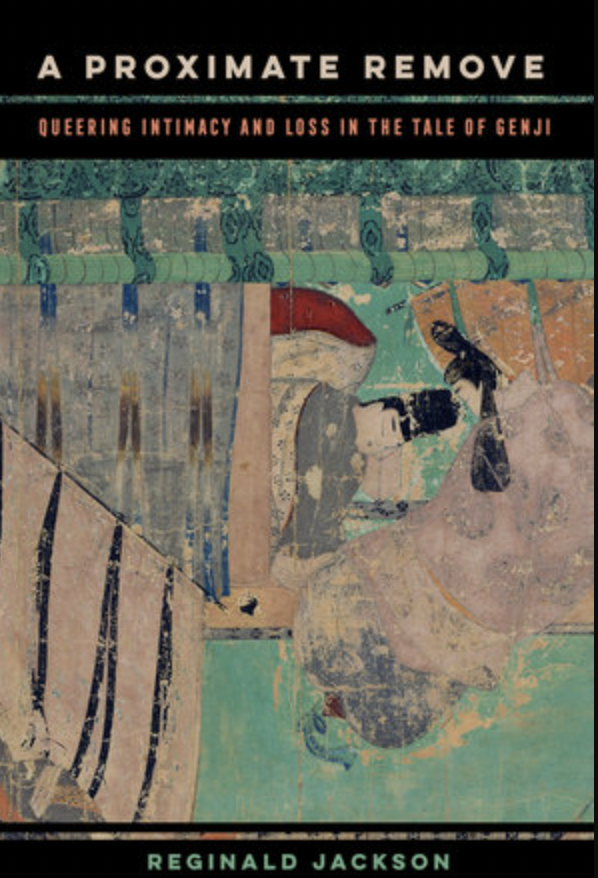 A Proximate Remove
Queering Intimacy and Loss in The Tale of Genji
by Reginald Jackson | University of California Press, 2021
How might queer theory transform our interpretations of medieval Japanese literature and how might this literature reorient the assumptions, priorities, and critical practices of queer theory? Through a close reading of The Tale of Genji, an eleventh-century text that depicts the lifestyles of aristocrats during the Heian period, A Proximate Remove explores this question by mapping the destabilizing aesthetic, affective, and phenomenological dimensions of experiencing intimacy and loss. The spatiotemporal fissures Reginald Jackson calls "proximate removes" suspend belief in prevailing structures. Beyond issues of sexuality, Genji queers in its reluctance to romanticize or reproduce a flawed social order. An understanding of this hesitation enhances how we engage with premodern texts and how we question contemporary disciplinary stances.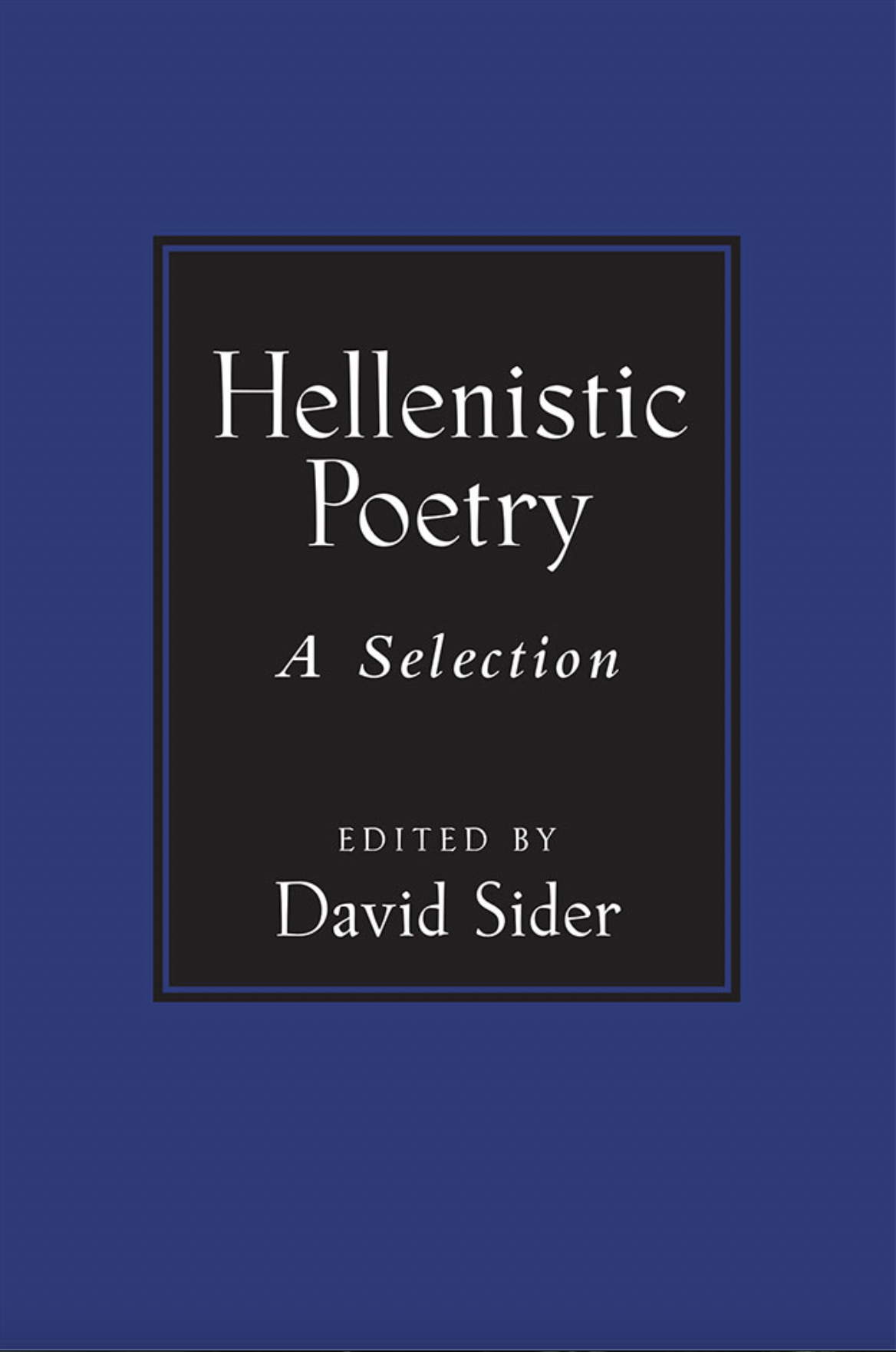 Hellenistic Poetry
edited by David Sider, featuring Jackie Murray | University of Michigan Press, 2016
This collection of texts is designed to supplement those currently available for use in courses on Hellenistic poetry. Most have never before appeared in a similar collection; several have only recently been discovered. The text of each poem is presented, together with basic help on obscure vocabulary, morphology, dialect, meter, syntax, and similar philological issues. The individual commentaries, written by the leading international scholars on Hellenistic poetry, are designed to help the reader with difficult aspects of the language, as well as to provide some basic guidance to each poem's literary significance and a brief introduction to the relevant scholarship.

Among the forty-four named and anonymous poets represented here are Apollonius of Rhodes, Archimedes, Aristotle, Callimachus, Cercidas, Corinna, Eratosthenes, Erinna, Ezekiel, Hermesianax, Herodas, Lycophron, and Phanocles.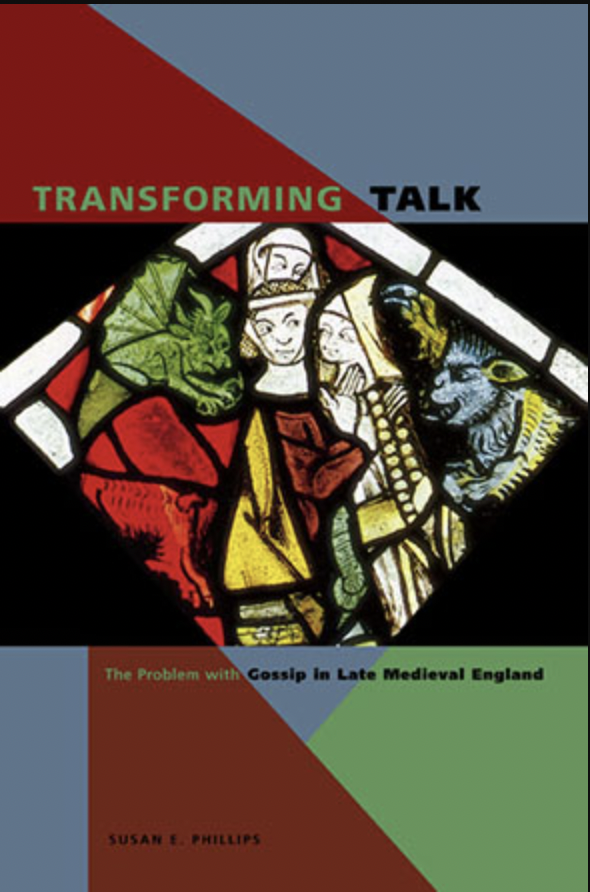 Transforming Talk
The Problem with Gossip in Late Medieval England
by Susan E. Phillips | Penn State University Press, 2007
In recent decades, scholars have shown an increasing interest in gossip's social, psychological, and literary functions. The first book-length study of medieval gossip, Transforming Talk shifts the current debate and argues that gossip functions primarily as a transformative discourse, influencing not only social interactions but also literary and religious practices. Known as "jangling" in Middle English, gossip was believed to corrupt parishioners, disturb the peace, and cause civil and spiritual unrest. But gossip was also a productive cultural force; it reconfigured pastoral practice, catalyzed narrative experimentation, and restructured social and familial relationships.
Transforming Talk will appeal to a diverse audience, including scholars interested in late medieval culture, religion, and society; Chaucer; and women in the Middle Ages.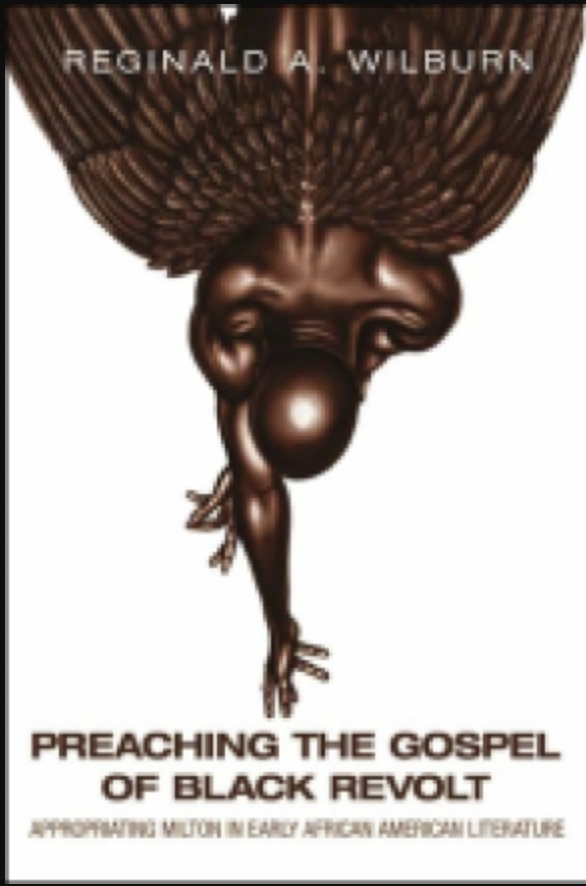 Preaching the Gospel of Black Revolt
Appropriating Milton in Early African American Literature
by Reginald Wilburn | Penn State University Press, 2014
In this comparative and hybrid study, Reginald A. Wilburn offers the first scholarly work to theorize African American authors' rebellious appropriations of Milton and his canon. Wilburn engages African Americans' transatlantic negotiations with perhaps the preeminent freedom writer in the English tradition.
Preaching the Gospel of Black Revolt contends that early African American authors appropriated and remastered Milton by completing and complicating England's epic poet of liberty with the intertextual originality of repetitive difference. Wilburn focuses on a diverse array of early African American authors, such as Phillis Wheatley, Frances Ellen Watkins Harper, Frederick Douglass, and Anna Julia Cooper. He examines the presence of Milton in their works as a reflection of early African Americans' rhetorical affiliations with the poet's satanic epic for messianic purposes of freedom and racial uplift.
The Tradition
by Jericho Brown | Copper Canyon Press, 2019
Beauty abounds in Jericho Brown's Pulitzer Prize-winning poetry collection, despite and inside of the evil that pollutes the everyday. A National Book Award finalist, The Tradition questions why and how we've become accustomed to terror: in the bedroom, the classroom, the workplace, and the movie theater. From mass shootings to rape to the murder of unarmed people by police, Brown interrupts complacency by locating each emergency in the garden of the body, where living things grow and wither—or survive. In the urgency born of real danger, Brown's work is at its most innovative. His invention of the duplex—a combination of the sonnet, the ghazal, and the blues—is an all-out exhibition of formal skill, and his lyrics move through elegy and memory with a breathless cadence. Jericho Brown is a poet of eros: here he wields this power as never before, touching the very heart of our cultural crisis.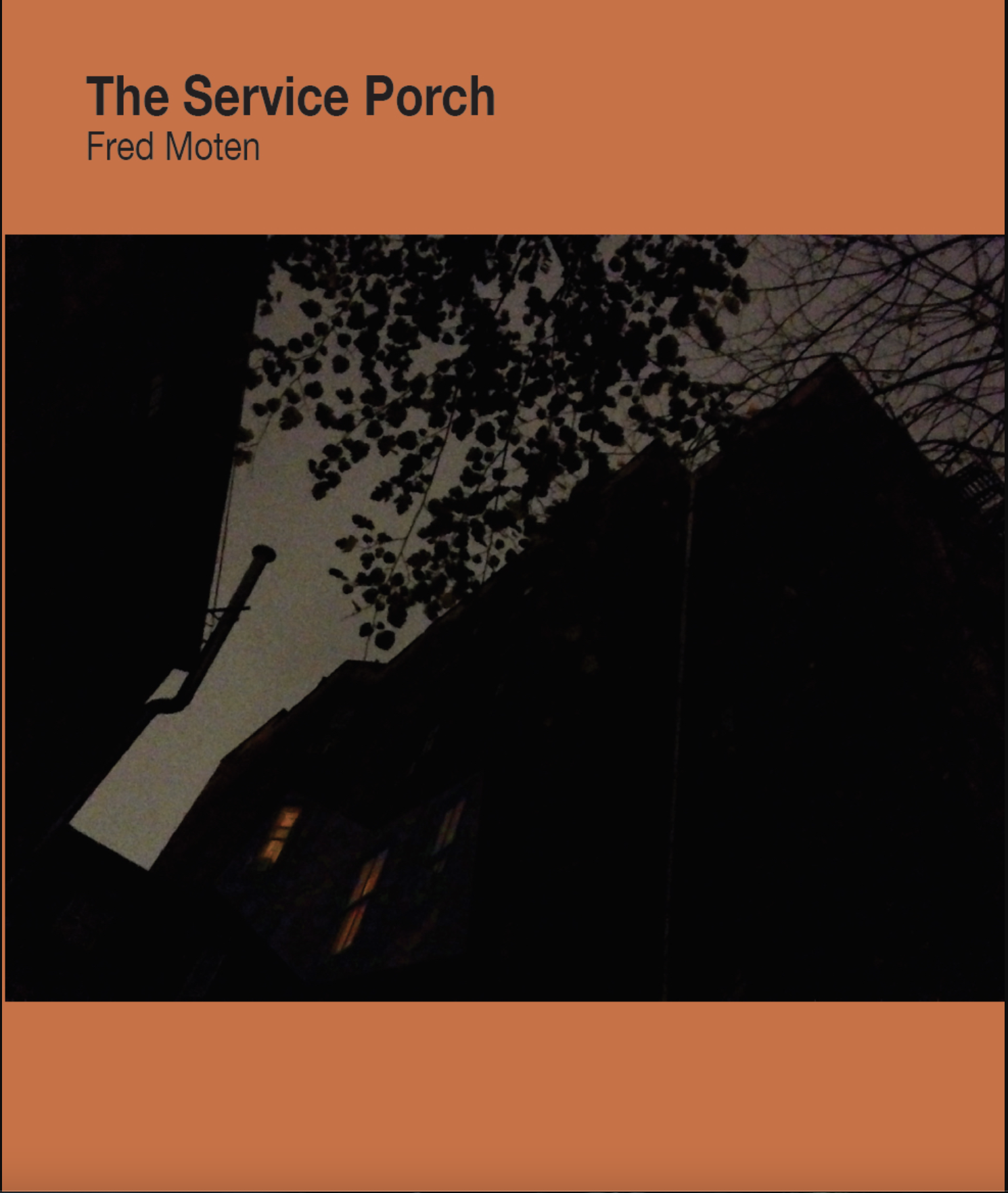 The Service Porch
by Fred Moten | Letter Machine Editions, 2016
The third and final volume of Fred Moten's poetic trilogy (including The Feel Trio and The Little Edges), The Service Porch is expansive meditation on black life, love, violence, and the adventure of making art. Moten returns here to reinvent some of his earliest poetic visions and strikes up a conversation with many of the most brilliant African American visual artists through a series of epistolary and ekphrastic poems. By turns mournful, tender, ferocious, and heart-breakingly honest, The Service Porch is an open letter, a play list, and a hive of prayer and joy.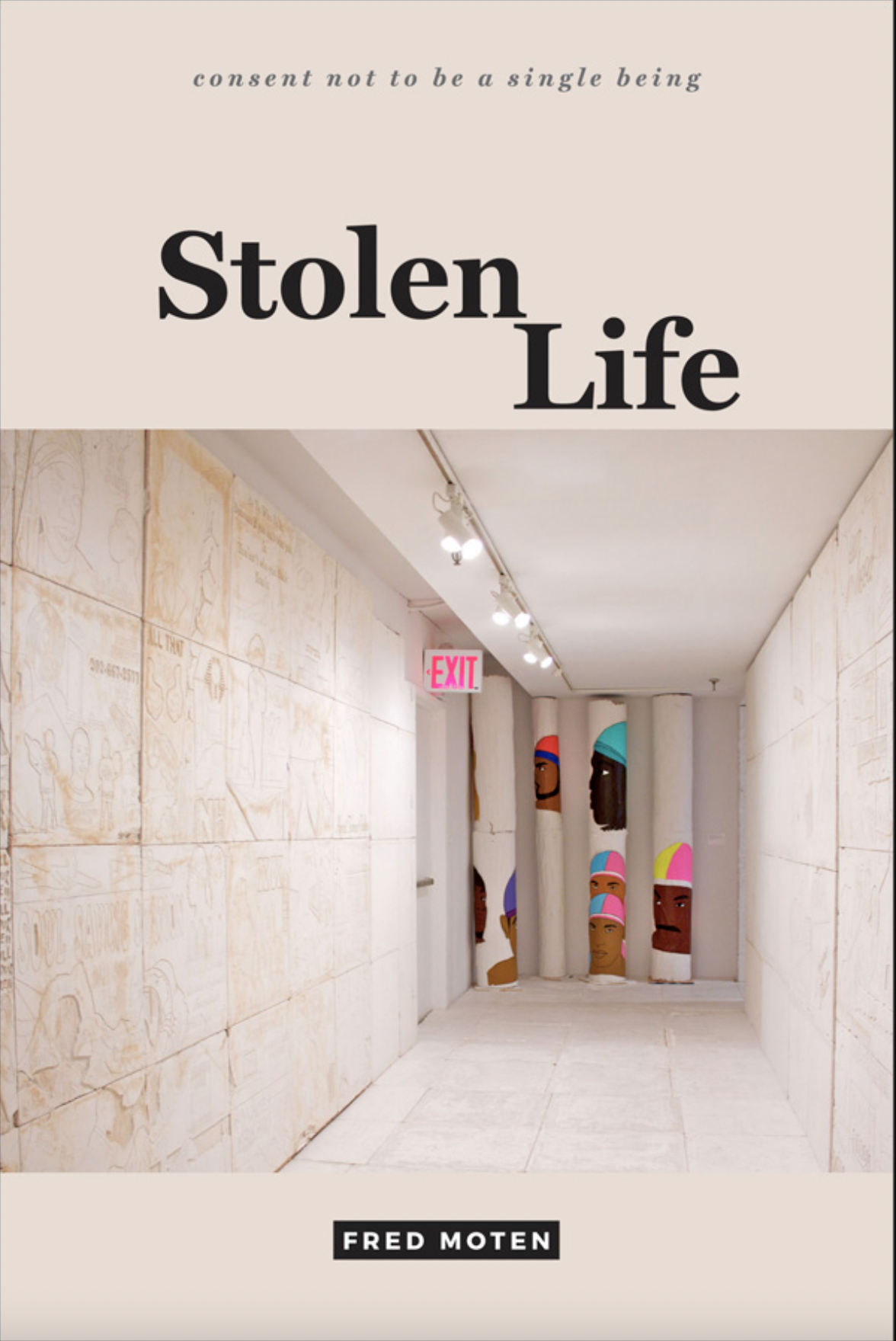 Stolen Life
by Fred Moten | Duke University Press, 2018
In Stolen Life—the second volume in his landmark trilogy consent not to be a single being—Fred Moten undertakes an expansive exploration of blackness as it relates to black life and the collective refusal of social death. The essays resist categorization, moving from Moten's opening meditation on Kant, Olaudah Equiano, and the conditions of black thought through discussions of academic freedom, writing and pedagogy, non-neurotypicality, and uncritical notions of freedom. Moten also models black study as a form of social life through an engagement with Fanon, Hartman, and Spillers and plumbs the distinction between blackness and black people in readings of Du Bois and Nahum Chandler. The force and creativity of Moten's criticism resonate throughout, reminding us not only of his importance as a thinker, but of the continued necessity of interrogating blackness as a form of sociality.