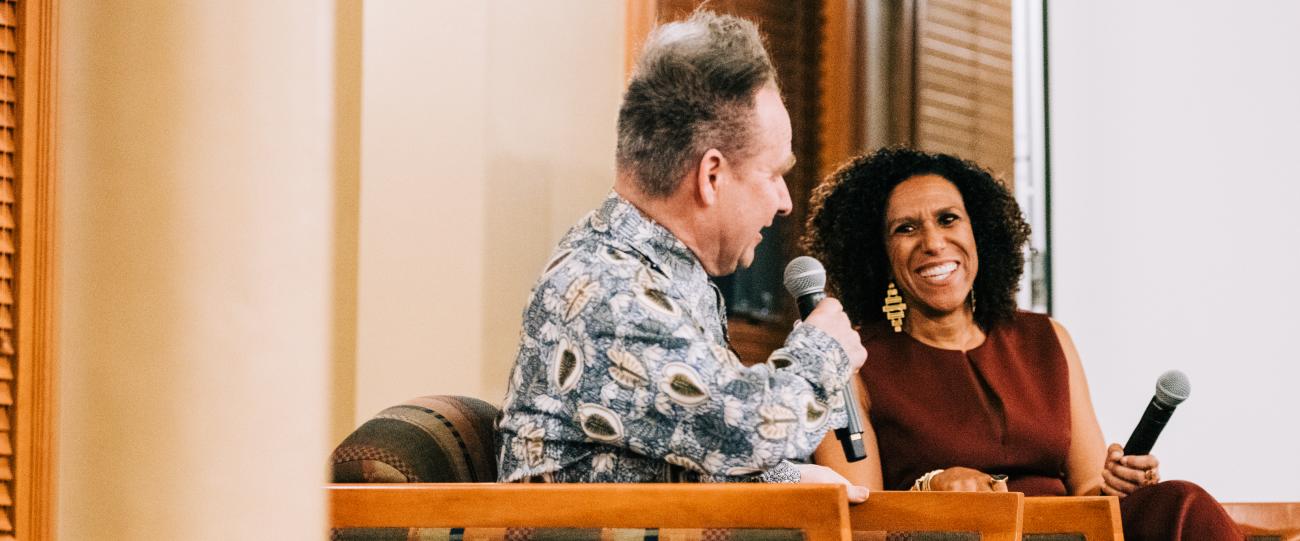 Distinguished speakers
The ACMRS Distinguished Speaker series bring prominent artists, performers, writers and public figures whose work has been influenced by premodern art and culture to ASU for a free, public event.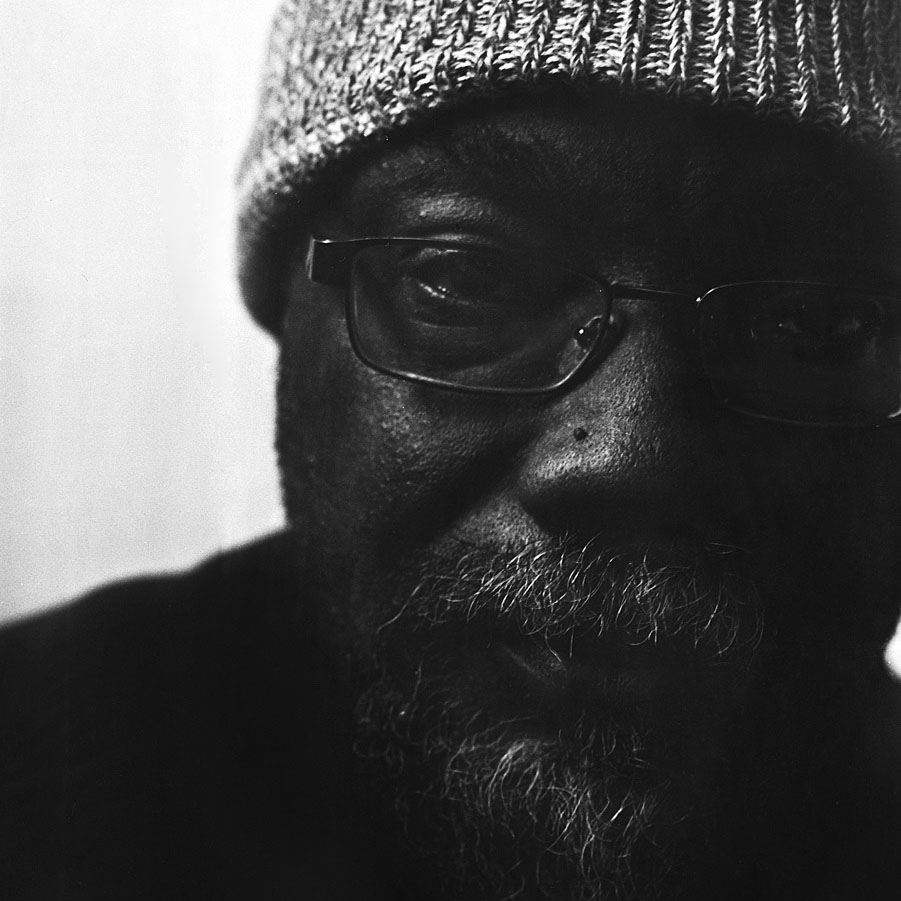 January, 2023: Fred Moten
Distinguished Lecturer for Poetics: A RaceB4Race Symposium.
Fred Moten is a professor of performance studies and comparative literature at NYU. His latest book, written with Stefano Harney, is All Incomplete (Minor Compositions/Autonomedia, 2021).
This event was postponed from January 2022 to January 2023. Information regarding registration and event details will be available soon. Join our mailing list to stay in the loop.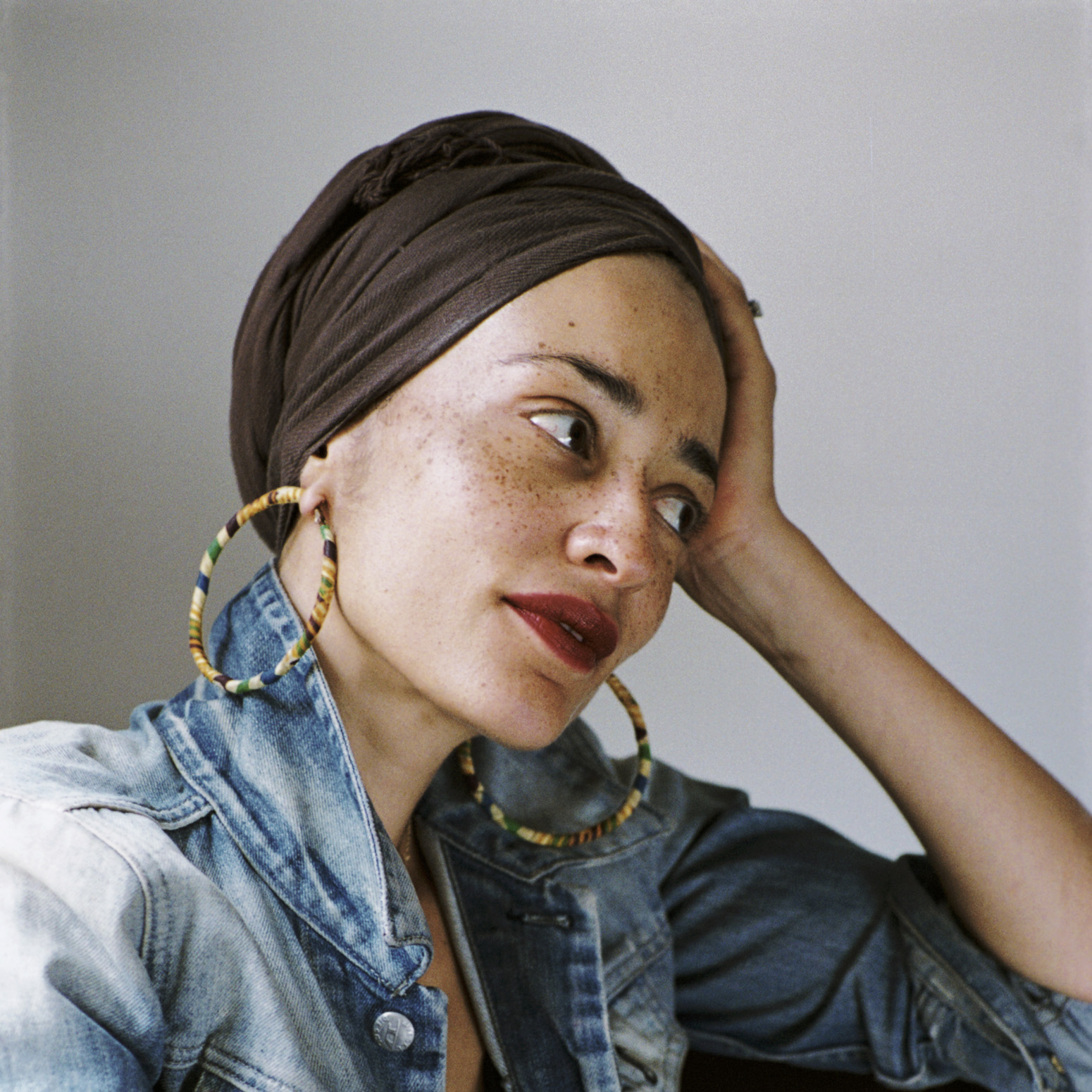 November 6, 2021: Zadie Smith
Novelist Zadie Smith was born in North London in 1975 to an English father and a Jamaican mother. She read English at Cambridge, before graduating in 1997. Her acclaimed first novel, White Teeth (2000), is a vibrant portrait of contemporary multicultural London, told through the stories of three ethnically diverse families. The book won a number of awards and prizes, including the Guardian First Book Award, the Whitbread First Novel Award, the Commonwealth Writers Prize (Overall Winner, Best First Book), and two BT Ethnic and Multicultural Media Awards (Best Book/Novel and Best Female Media Newcomer).
Her novel Swing Time was a New York Times bestseller. She has published three collections of essays, Changing My Mind: Occasional Essays (2009), Feel Free (2018) and Intimations which was chosen as one of Oprah's Best Books of 2020. Her collection of short stories, Grand Union, was longlisted for the Carnegie Medal. Her play, The Wife of Willesden, based on Chaucer's The Wife of Bath's Tale will premiere at the Kiln Theatre. In 2021 she co-wrote a children's book with Nick Laird titled Weirdo, with illustrations by Magenta Fox. She is currently working on a new novel.
Photo courtesy of Dominique Nabokov.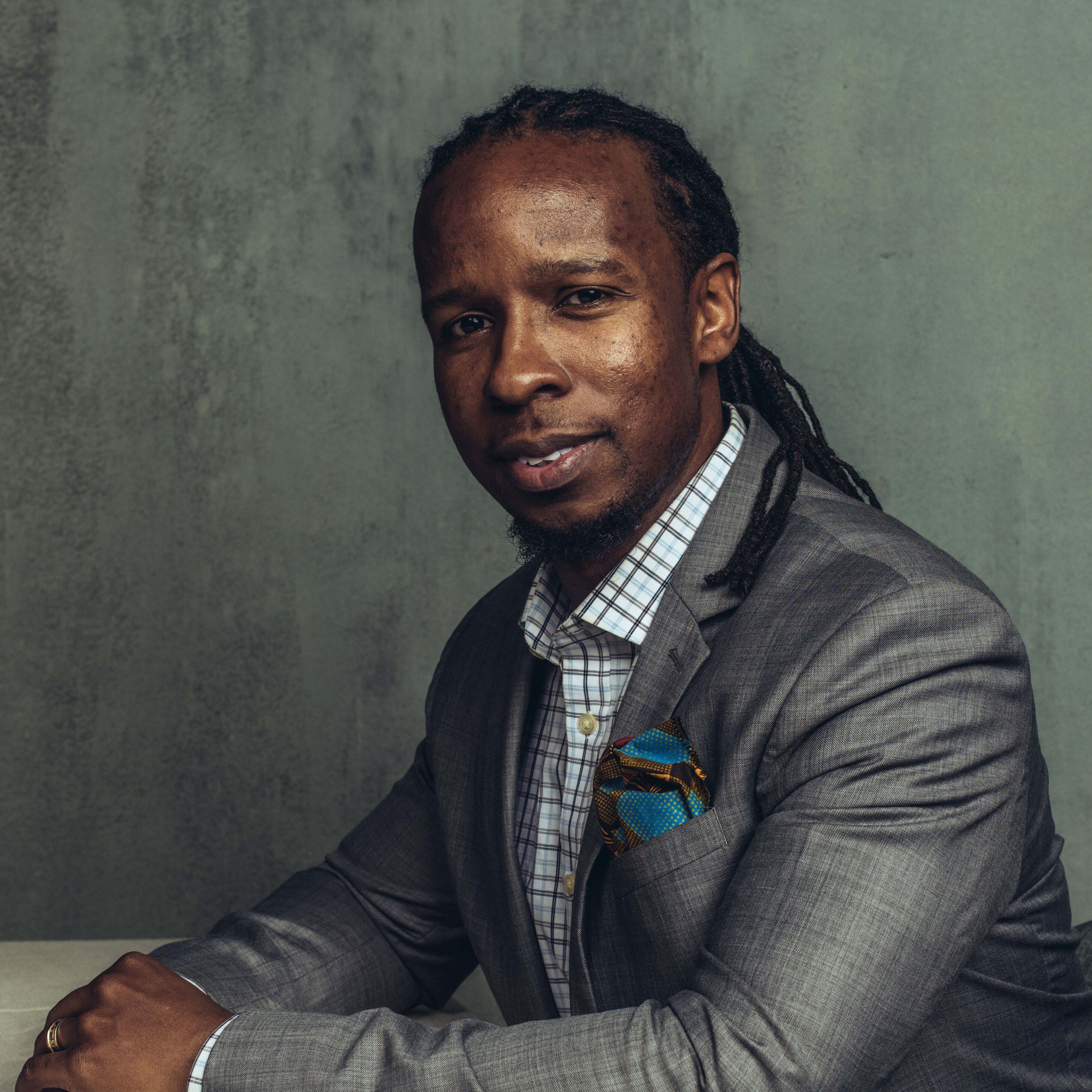 May 5, 2021: Ibram X. Kendi
"RaceB4Race: A Conversation with Ibram X. Kendi on Stamped from the Beginning"
Co-sponsored by Brandeis University and the Arizona Center for Medieval and Renaissance Studies
This conversation with Ibram X. Kendi will focus on his work on Stamped from the Beginning. In conversation with Ayanna Thompson, Regents Professor of English at Arizona State University and Director of the Arizona Center for Medieval and Renaissance Studies, and the RaceB4Race Executive Board, Professor Kendi will discuss the long, premodern histories of race and racism. As the keynote conversation for the RaceB4Race Politics symposium, this event will ask questions about how racist ideas developed and became deeply rooted in our political culture.
You may watch the recorded conversation here.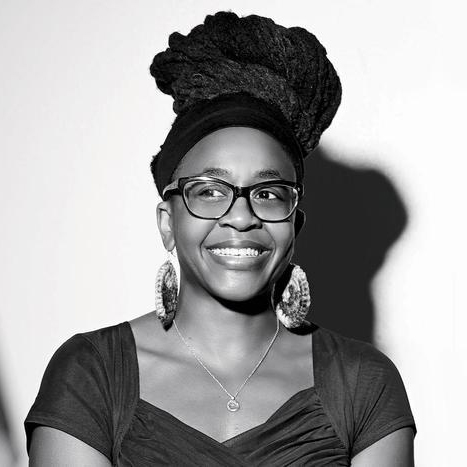 October 22, 2020: Nnedi Okorafor
"Global Medievalism into Africanfuturism: An Evening with Nnedi Okorafor"
Cosponsored by the Virginia G. Piper Center for Creative Writing and the Center for Science and the Imagination.
Nnedi Okorafor is a Nigerian-American author of Africanfuturism and Africanjujuism for children and adults. Her works include Who Fears Death (in development at HBO into a TV series), the "Binti" novella trilogy, "The Book of Phoenix," the "Akata" books and "Lagoon." She is the winner of Hugo, Nebula, World Fantasy, Locus and Lodestar Awards and her debut novel "Zahrah the Windseeker" won the prestigious Wole Soyinka Prize for Literature. Her next novel, "Ikenga," will be in stores August 2020.
Nnedi has also written comics for Marvel, including "Black Panther: Long Live the King" and "Wakanda Forever" (featuring the Dora Milaje) and the "Shuri" series, an Africanfuturist comic series "Laguardia" (from Dark Horse) and her short memoir "Broken Places and Outer Spaces." Nnedi is also cowriter the adaptation of Octavia Butler's "Wild Seed" with Viola Davis and Kenyan film director Wanuri Kahiu. Nnedi holds a PhD (literature) and two MAs (journalism and literature). She lives with her daughter Anyaugo and family in Illinois.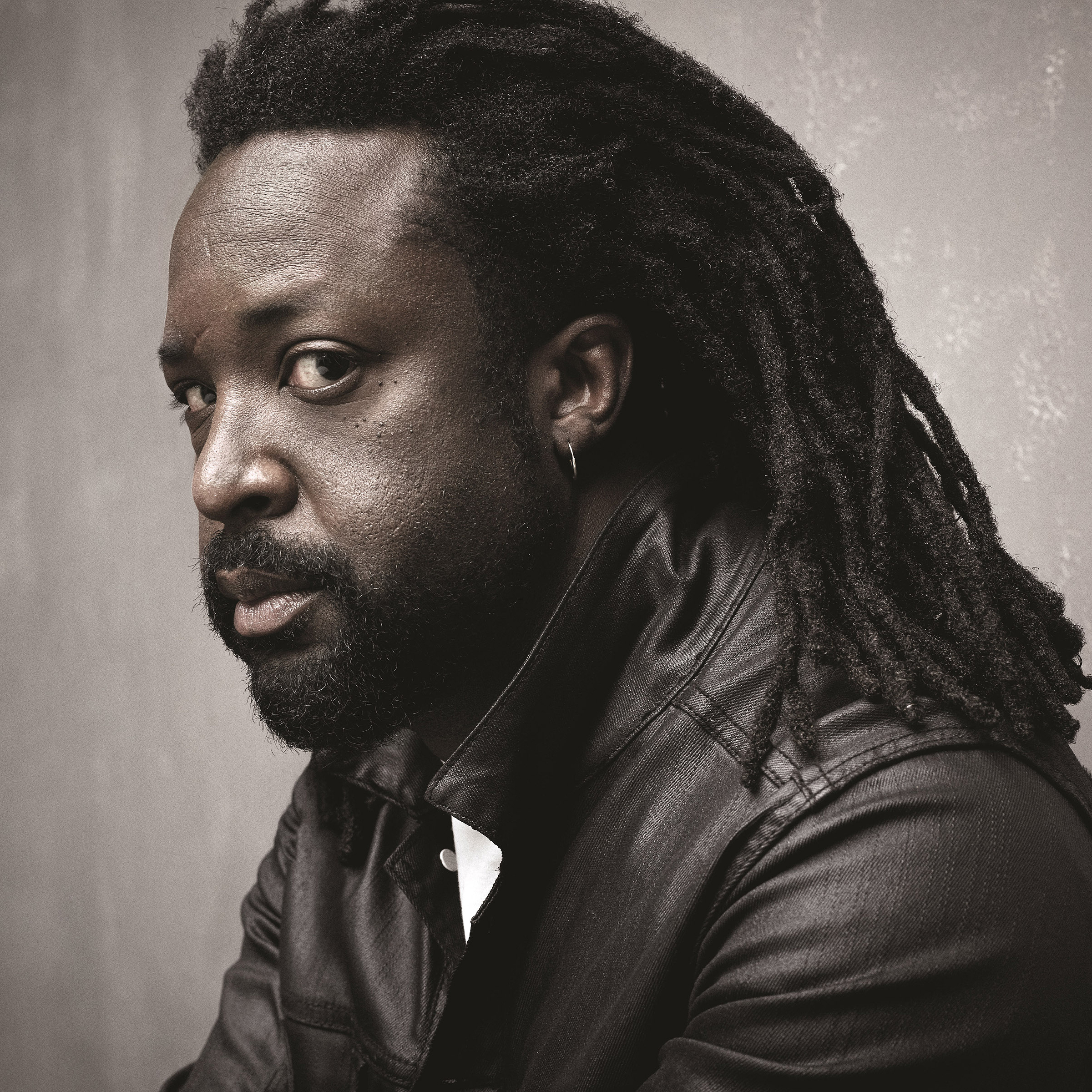 January 17, 2020: Marlon James
"Reclaiming the Fantasy Novel"
Cosponsored by the Virginia G. Piper Center for Creative Writing.
Marlon James won the 2015 Man Booker Prize for Fiction for A Brief History of Seven Killings, making him the first Jamaican author to take home the U.K.'s most prestigious literary award. In the work, James combines masterful storytelling with brilliant skill at characterization and an eye for detail to forge a bold novel of dazzling ambition and scope. He explores Jamaican history through the perspectives of multiple narrators and genres: the political thriller, the oral biography, and the classic whodunit confront the untold history of Jamaica in the 1970's, with excursions to the assassination attempt on reggae musician Bob Marley, as well as the country's own clandestine battles during the cold war. James cites influences as diverse as Greek tragedy, William Faulkner, the LA crime novelist James Ellroy, Shakespeare, Batman and the X-Men.
Marlon James is the author of the New York Times bestselling novel Black Leopard Red Wolf. Michiko Kakutani in The New York Times said of the novel, "The fictional Africa in Black Leopard, Red Wolf feels like a place mapped by Gabriel García Márquez and Hieronymus Bosch with an assist from Salvador Dalí. It's a magical, sometimes beautiful place, but also a place filled with malicious vampires, demons, witches and necromancers, given to murder, cannibalism and the hurling of evil spells."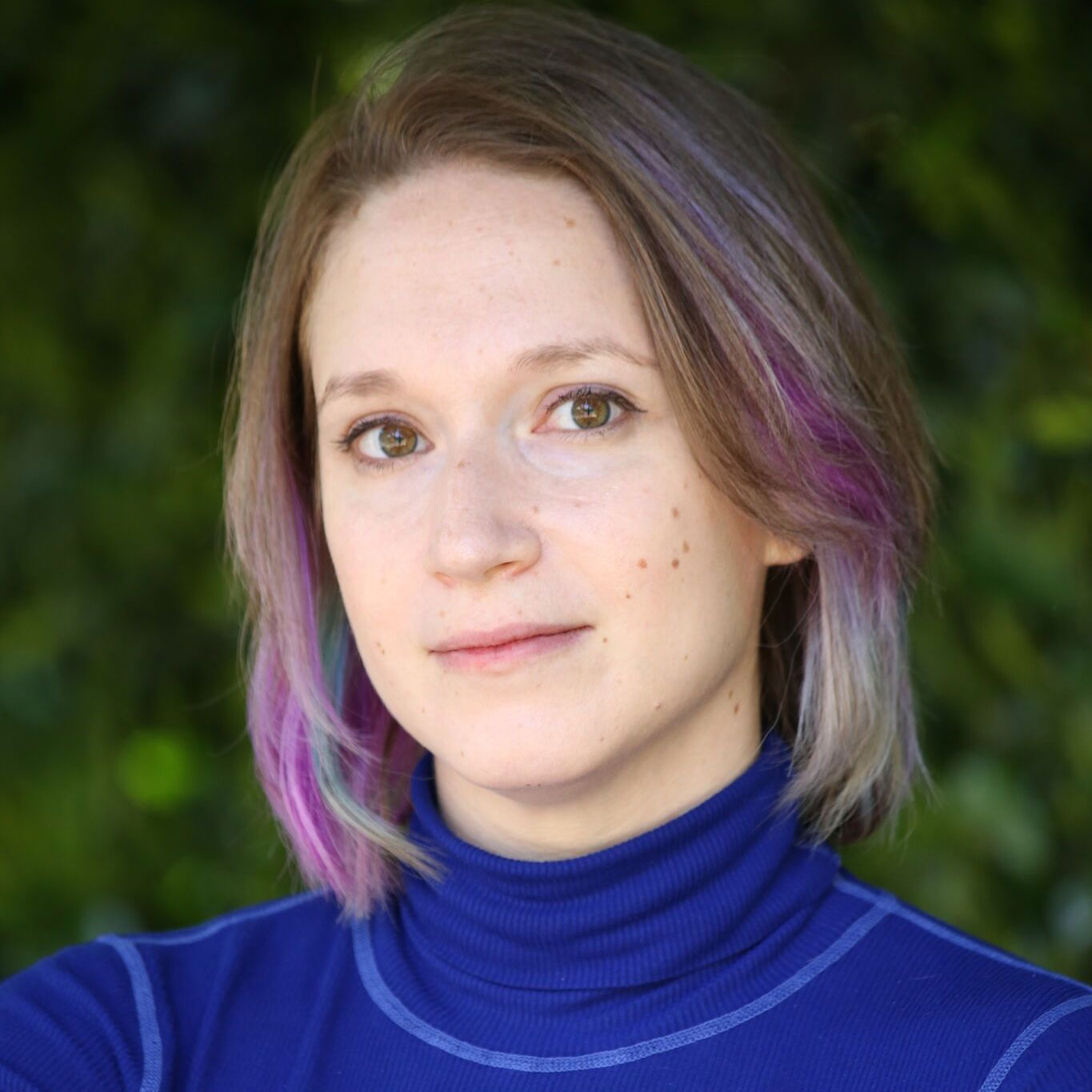 April 2019: Donna Zuckerberg
"The Classics Between White Supremacy and White Fragility"
Co-sponsored by the Institute for Humanities Research.
In recent years, far-right online communities have increasingly been mobilizing symbols, texts, and figures from classical antiquity as shorthand for racist and sexist ideologies; the literature and history of the ancient Mediterranean has become integral to the celebration of "white" identity. In this dialogue, Dr. Donna Zuckerberg, author of Not All Dead White Men: Classics and Misogyny in the Digital Age, and Elizabeth Grumbach, Assistant Director of the ASU Institute for Humanities Research, discussed how white supremacist appropriation of ancient Greece and Rome cannot be separated from the failings of Classics as a discipline to grapple with its racist past and present.
About Donna Zuckerberg
Donna Zuckerberg received her Ph.D. from Princeton University in 2014 and is the founder and Editor-in-Chief of Eidolon, a prize-winning online Classics publication. Her first book, Not All Dead White Men: Classics and Misogyny in the Digital Age was published by Harvard University Press in October 2018.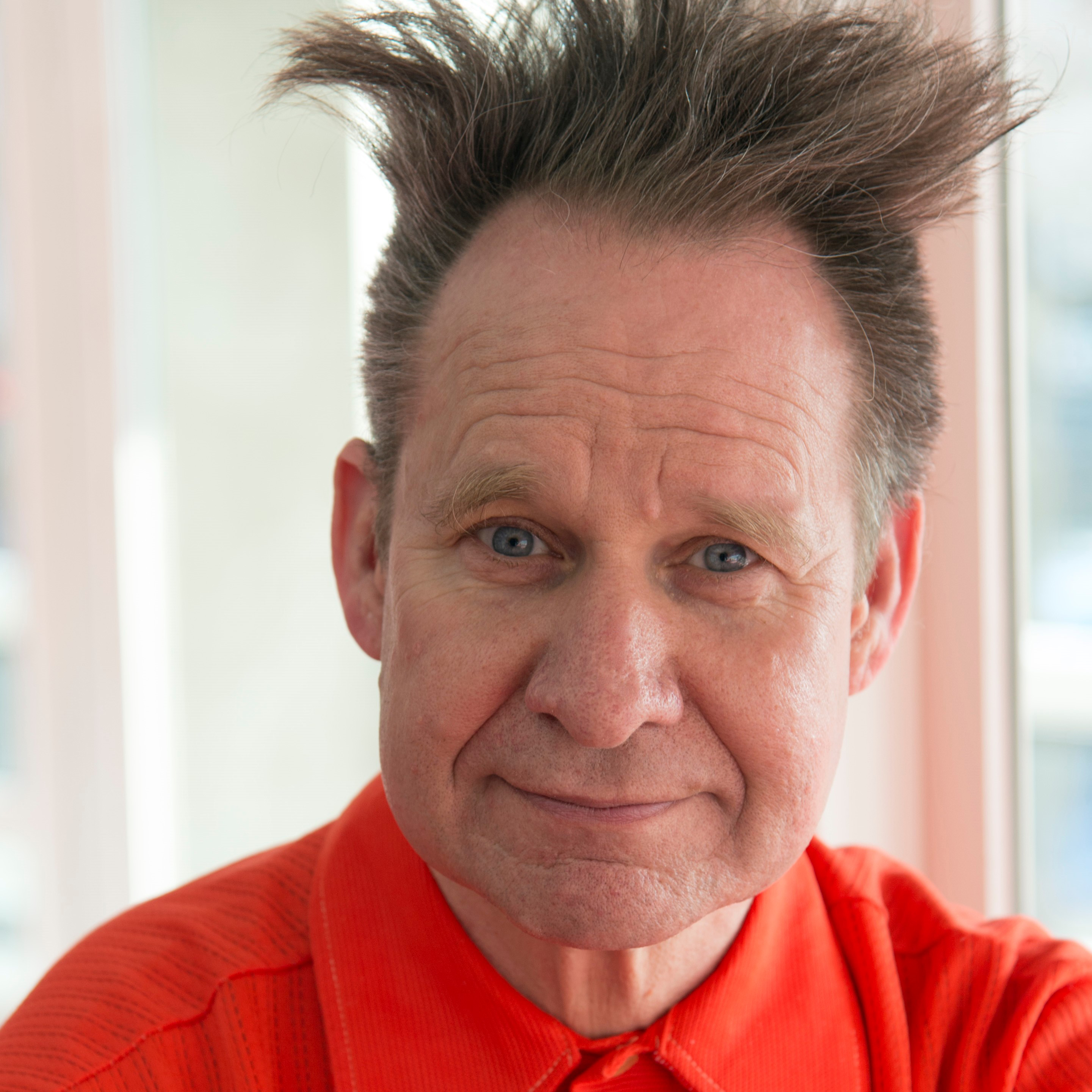 January 2019: Peter Sellars
"Engaging the Past to Create the Avant Garde: a dialogue with Peter Sellars"
In this conversation, Peter Sellars and Ayanna Thompson, Director of the ACMRS, considered the ways classical texts address contemporary issues. How does the work of Shakespeare and other authors speak to the challenges we face in our society today?
About Peter Sellars
Peter Sellars has gained international renown for his groundbreaking and transformative interpretations of artistic masterpieces and for collaborative projects with an extraordinary range of creative artists.
His landmark staging of Sophocles' Ajax, set at the Pentagon, was invited to tour Europe and ignited the start of an international career. Other noteworthy theater projects include a 1994 staging of Shakespeare's The Merchant of Venice set in Southern California and, in 2009, Othello, inspired by and set in the America of newly elected President Barack Obama. Sellars collaborated with the Nobel Prize-winning novelist Toni Morrison and Malian composer and singer Rokia Traore on his production of Desdemona.
He is a Distinguished Professor in the Department of World Arts and Cultures at UCLA. Sellars is the recipient of a MacArthur Fellowship, the Erasmus Prize for contributions to European culture, the Gish Prize, and is a member of the American Academy of Arts and Sciences. In 2014 he was awarded the prestigious Polar Music Prize and named Artist of the Year by Musical America.
Past Distinguished Lectures
John M. Bowers, University of Nevada, Las Vegas (Spring 2018)
Paul R. Sellin, University of California, Los Angeles (Spring 2016)
Tom Shippey, Saint Louis University (Fall 2015)
Stephen H. West, Arizona State University (Fall 2014)
Heidi Brayman Hackel, UC Riverside (Fall 2013)
Kimberly Marshall, Arizona State University (Fall 2012)
Ian Moulton, Arizona State University (Fall 2011)
Rodney M Thomson, University of Tasmania (Fall 2010)
Tom Conley, Harvard University (Spring 2010)
Anne Walters Robertson, University of Chicago (Fall 2009)
Alastair Minnis, Yale University (Fall 2008)
Keith Moxley, Barnard College (Spring 2008)
Michael Flier, Harvard University (Fall 2007)
Ann Blair, Harvard University (Sprint 2007)
James Brundage, University of Kansas (Fall 2006)
Stephen Orgel, Stanford University (Spring 2006)
Caroline Walker Bynum, Institute for Advanced Study (Fall 2005)
Theodore K. Rabb, Princeton University (Spring 2005)
Paul Freedman, Yale University (Fall 2004)
Gary Tomlinson, University of Pennsylvania (Spring 2004)
Madeline H. Caviness, Tufts University (Fall 2003)
Anthony Pagden, University of California, Los Angeles (Spring 2003)
Nicholas Orme, University of Exeter (Fall 2002)
Michael J. B. Allen, UCLA (Spring 2002)
David C. Lindberg, University of Wisconsin (Fall 2001)
Jean Mesnard, University of Paris-Sorbonne (emeritus) and member of the French Academie des sciences morales et politiques (Spring 2001)
Edward M. Peters, University of Pennsylvania (Fall 2000)
Samuel G. Armistead, University of California, Irvine (Spring 2000)
Nancy G. Siraisi, Hunter College and the Graduate School of the City University of New York (Fall 1999)
Barbara K. Lewalski, Harvard University (Spring 1999)