RaceB4Race
An ongoing conference series and professional network community by and for scholars of color working on issues of race in premodern literature, history, and culture.
Pushing the field in new directions
RaceB4Race is an ongoing conference series and professional network community by and for scholars of color working on issues of race in premodern literature, history, and culture. RaceB4Race centers the expertise, perspectives, and sociopolitical interests of BIPOC scholars, whose work seeks to expand critical race theory.
Bridging many traditional disciplinary divides, RaceB4Race not only creates innovative scholarly dialogues, but also fosters social change within premodern studies as a whole.
RaceB4Race is brought to life by the Arizona Center for Medieval and Renaissance Studies in partnership with The College of Liberal Arts and Sciences Division of Humanities and the Hitz Foundation.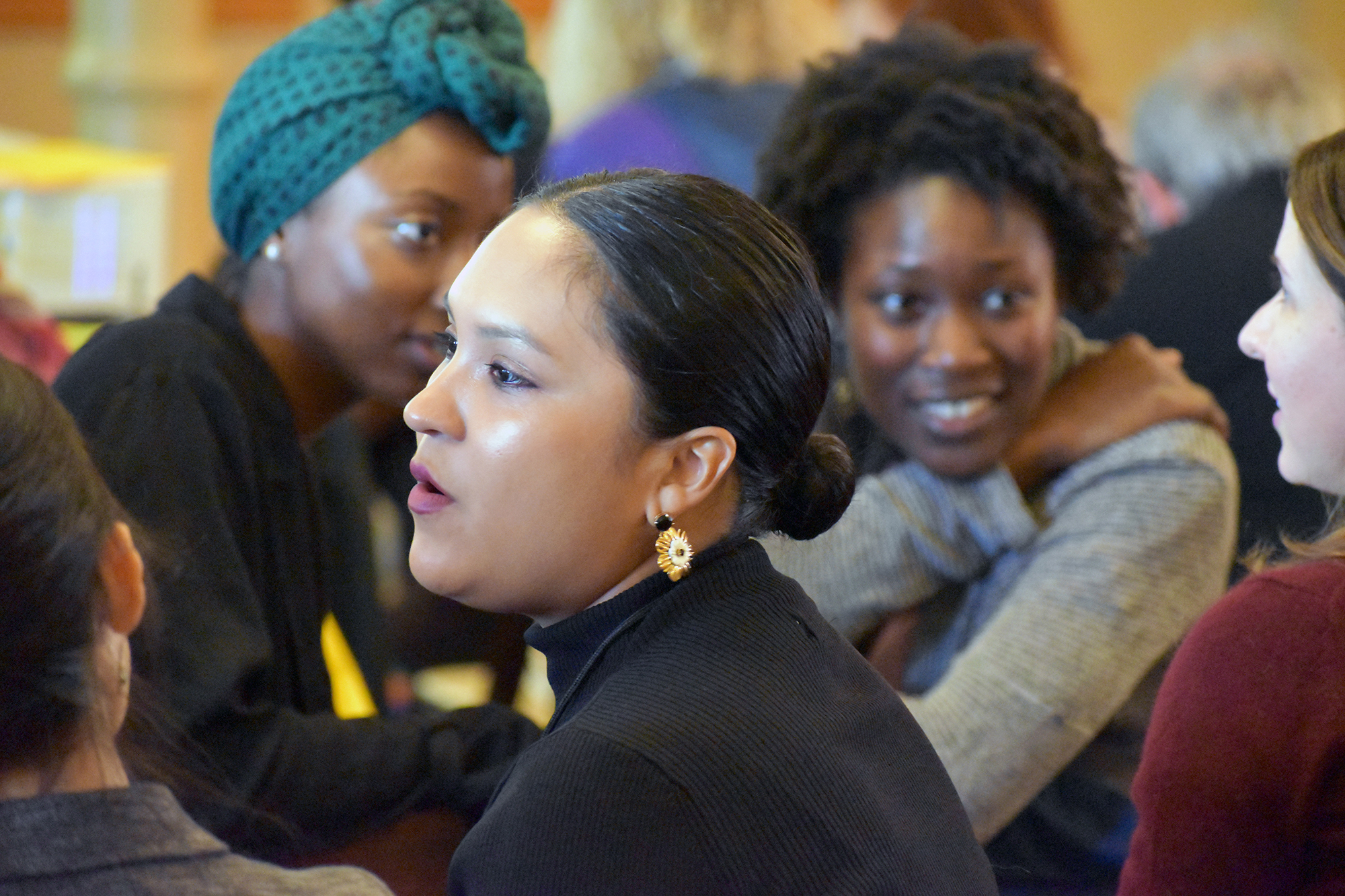 An intellectual bridge
The inaugural RaceB4Race conference emerged as a collaboration between the Medievalists of Color (MOC) and the ShakeRace (Shakespeare and Race) community, groups that were both seeking to push their fields in new archival, theoretical, methodological, pedagogical, and practical directions.
The catalyst for the event was the rejection of proposals for sessions on race and antiracism by Medievalists of Color in favor of sessions proposed by their white colleagues by the International Congress of Medieval Studies (ICMS) in Kalamazoo, MI. RaceB4Race offered an "alternate home" for the rejected MOC sessions and a much-needed opportunity for a collaboration between the MOC and ShakeRace communities. In the end, the inaugural RaceB4Race event demonstrated to the world how our understandings of periodization, historicity and even academic disciplines can become more expansive once race is acknowledged as a viable lens of investigation.
RaceB4Race: Sustaining, Building, Innovating
Supported by the Andrew W. Mellon Foundation, RaceB4Race: Sustaining, Building, Innovating expands our work by focusing on curricular development, field diversification, academic mentorship, and public humanities work around race in premodern humanities fields.
The goal of the grant is to expand and diversify the reach and tools available to those contributing to the robust body of premodern critical race scholarship, which, while having revealed some of the earliest formations and elements of systemic racism, has yet to find its way into higher education curricula and wider public discourse.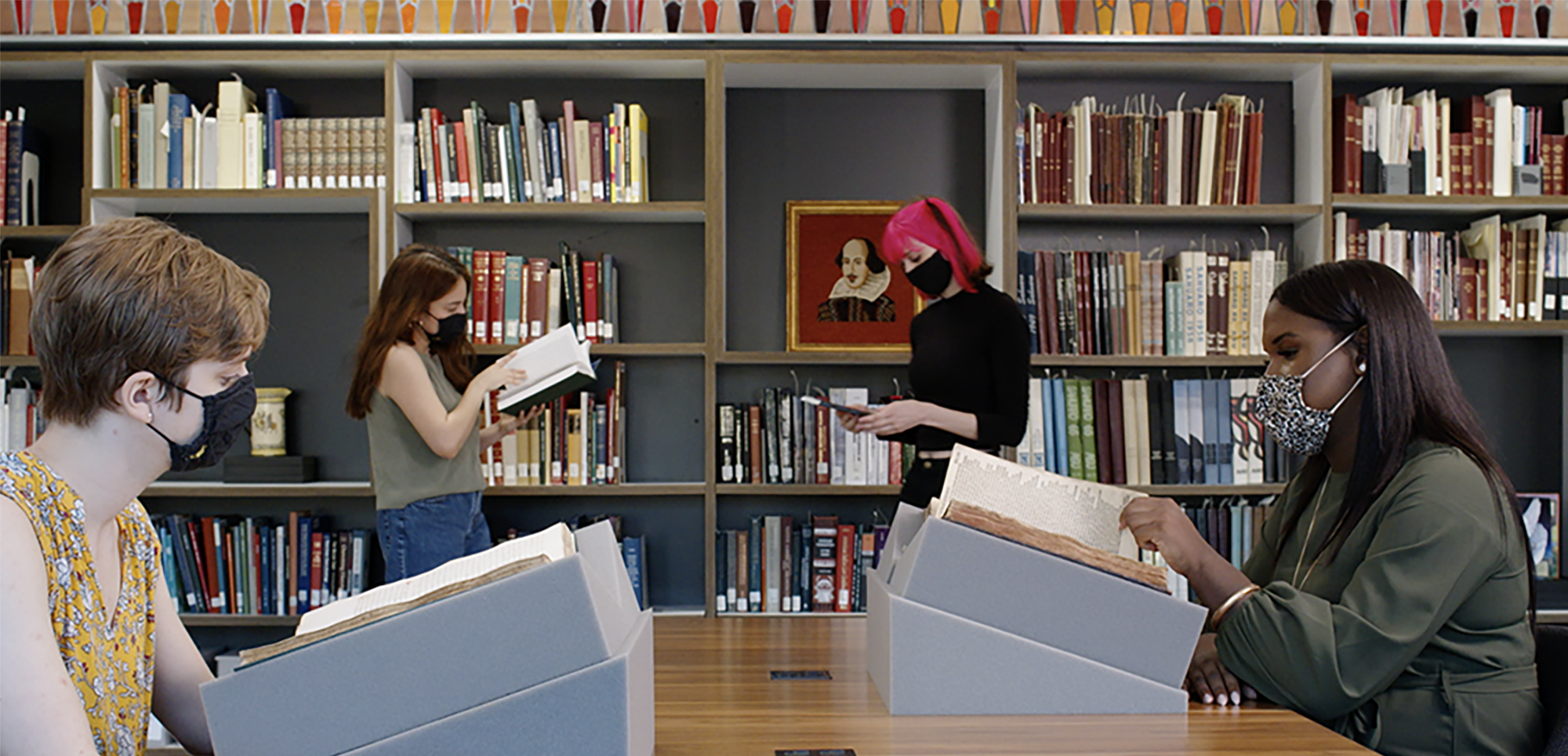 RaceB4Race Partners
Folger Shakespeare Library

King's College London
Brandeis University


The Newberry Library
Rutgers University


University of Toronto
Shakespeare's Globe

The University of Chicago
Upcoming RaceB4Race events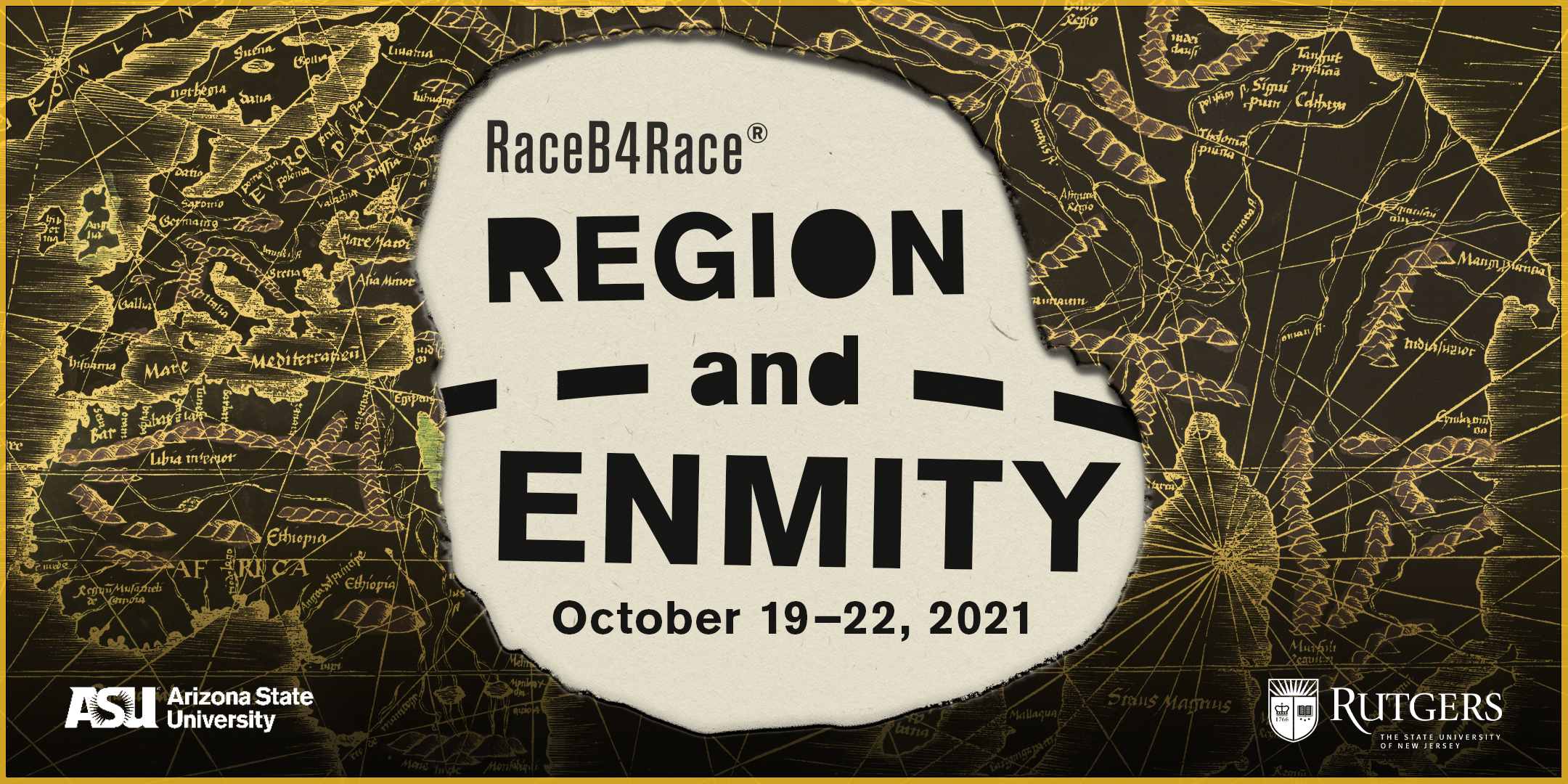 Region and Enmity: A RaceB4Race Symposium
October 19-22, 2021 | Virtual symposium
This interdisciplinary symposium, hosted by Rutgers University, focuses on how premodern racial discourses are tied to cartographical markers and ambitions. The notions of enmity and region provide a dual dynamic lens for tracing the racial repertoires that developed in response to increasingly hostile contention between premodern cultural and political forces. The symposium will invite scholars to take up this intersection between region and enmity, and to examine how belief in difference, or the emergence of polarizing structures and violent practices, configured race thinking and racial practices in ways that are both unique to different territories and that transcend them.
Poetics: A RaceB4Race Symposium
January 28-29, 2022 | Arizona State University | In-person and livestreamed
This symposium will invite scholars and poets to examine the ways race can, should, and/or does function within poetic paradigms. Along with our distinguished speaker Fred Moten, we ponder "the question of how we can read this poem is redoubled now. now, how can we read this poem?"
RaceB4Race executive board
Patricia Akhimie (Rutgers University, Newark)
David Sterling Brown (Binghamton University)
Seeta Chaganti (University of California, Davis)
Urvashi Chakravarty (University of Toronto)
Kim F. Hall (Barnard College)
Jonathan Hsy (George Washington University)
Farah Karim-Cooper (Shakespeare's Globe)
Dorothy Kim (Brandeis University)
Noémie Ndiaye (University of Chicago)
Shokoofeh Rajabzadeh (University of California, Berkeley)
Scott Manning Stevens (Syracuse University)
Carla María Thomas (Florida Atlantic University)
Ayanna Thompson (Arizona State University)
Cord Whitaker (Wellesley College)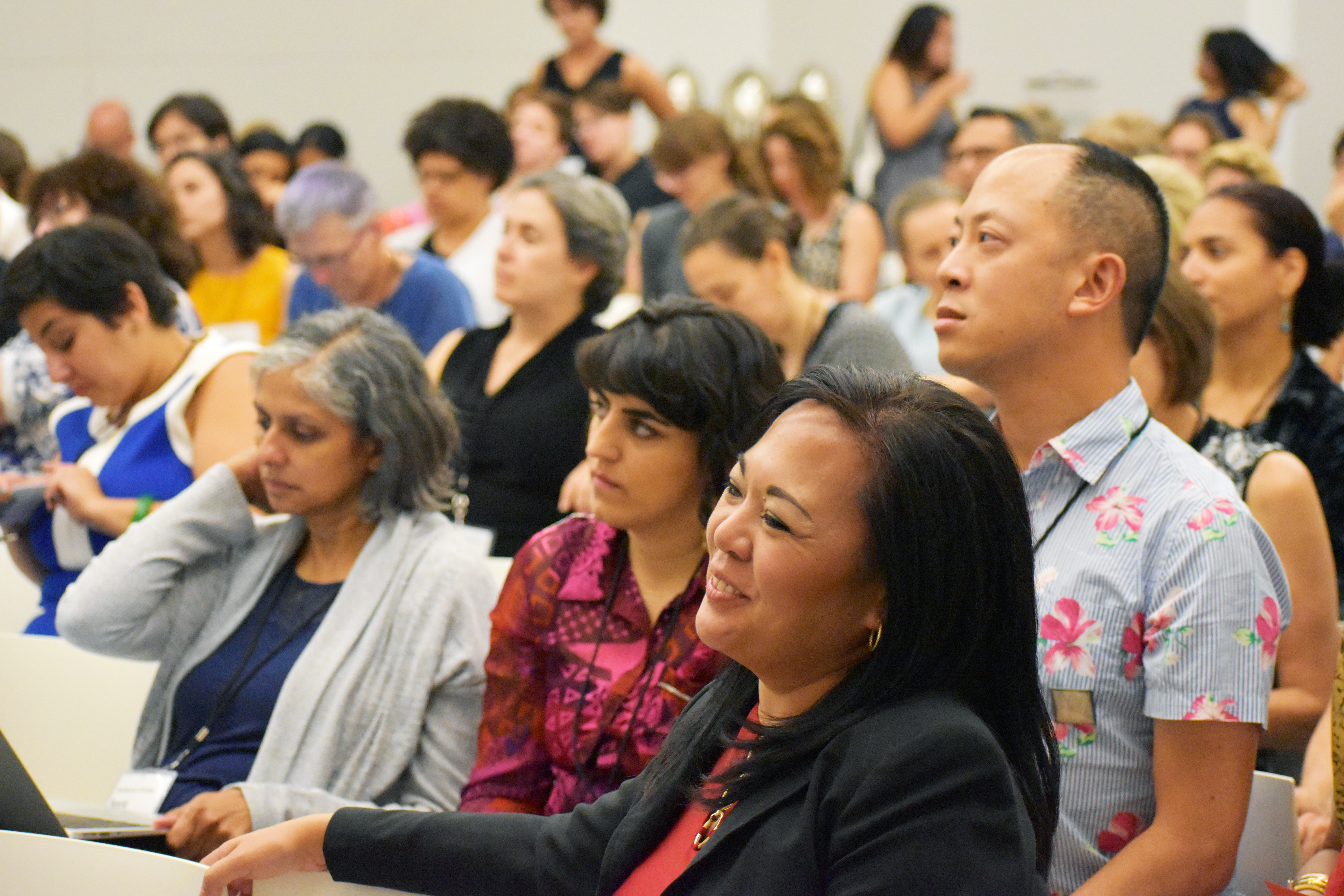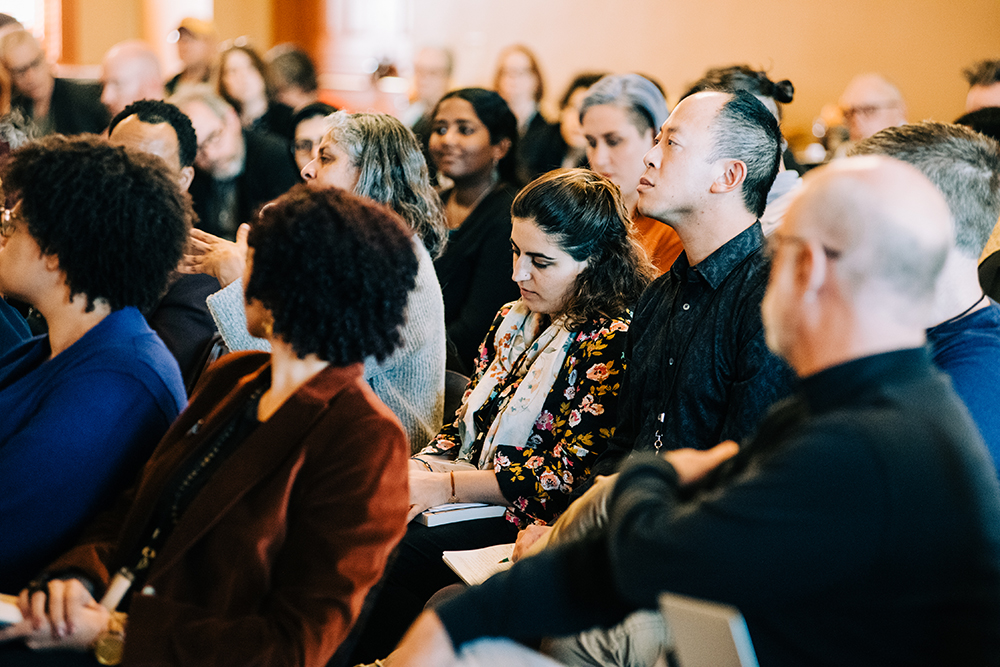 Past RaceB4Race events
Check out the archive of past RaceB4Race events. Programs are available for download for all symposia, and many of the more recent events are recorded and available to watch on our YouTube channel.