RaceB4Race™
An ongoing conference series and professional network community by and for scholars of color working on issues of race in premodern literature, history, and culture.
Pushing the field in new directions
RaceB4Race is an ongoing conference series and professional network community by and for scholars of color working on issues of race in premodern literature, history, and culture. RaceB4Race centers the expertise, perspectives, and sociopolitical interests of BIPOC scholars, whose work seeks to expand critical race theory.
Bridging many traditional disciplinary divides, RaceB4Race not only creates innovative scholarly dialogues, but also fosters social change within premodern studies as a whole.
RaceB4Race is brought to life by the Arizona Center for Medieval and Renaissance Studies in partnership with The College of Liberal Arts and Sciences Division of Humanities.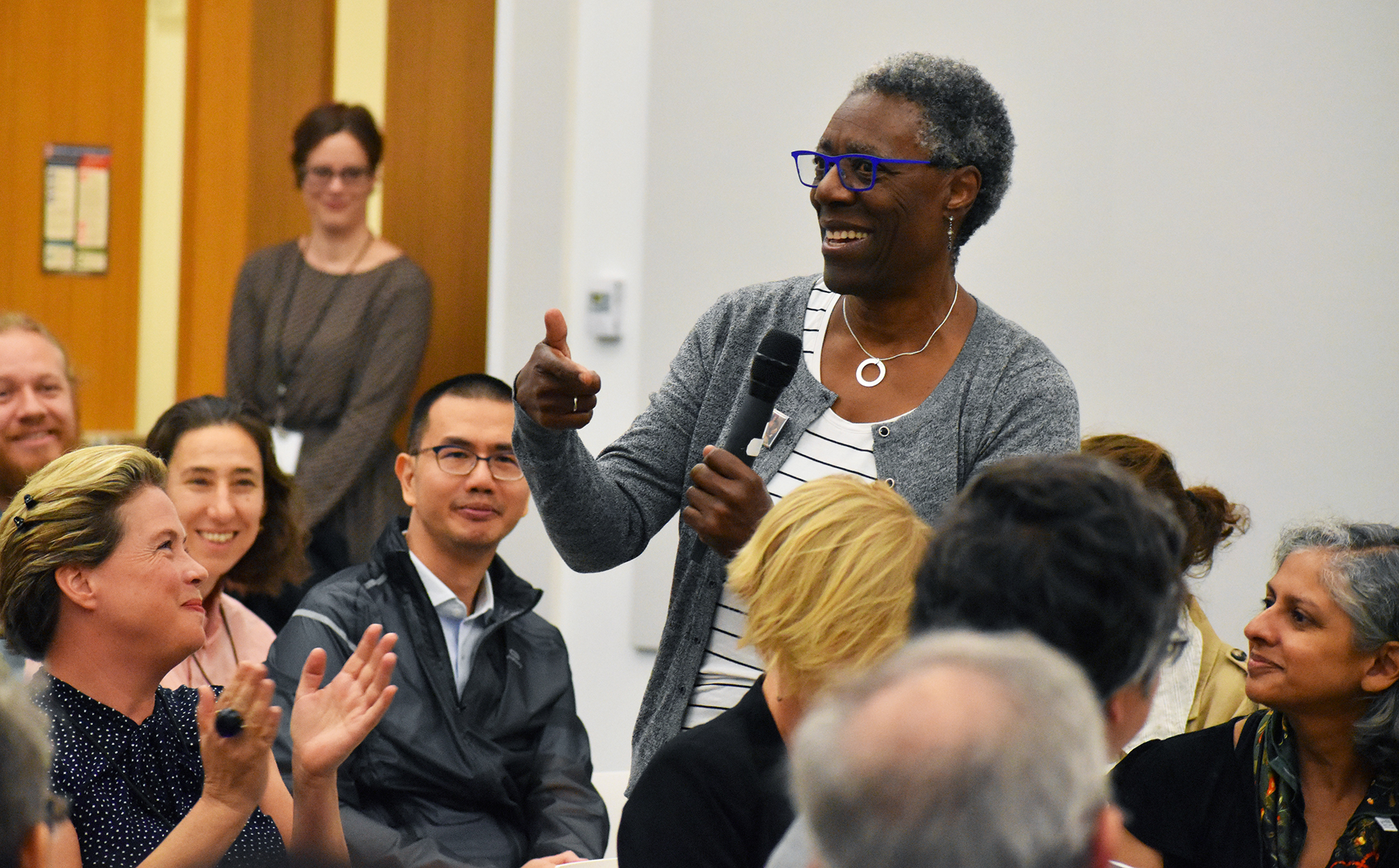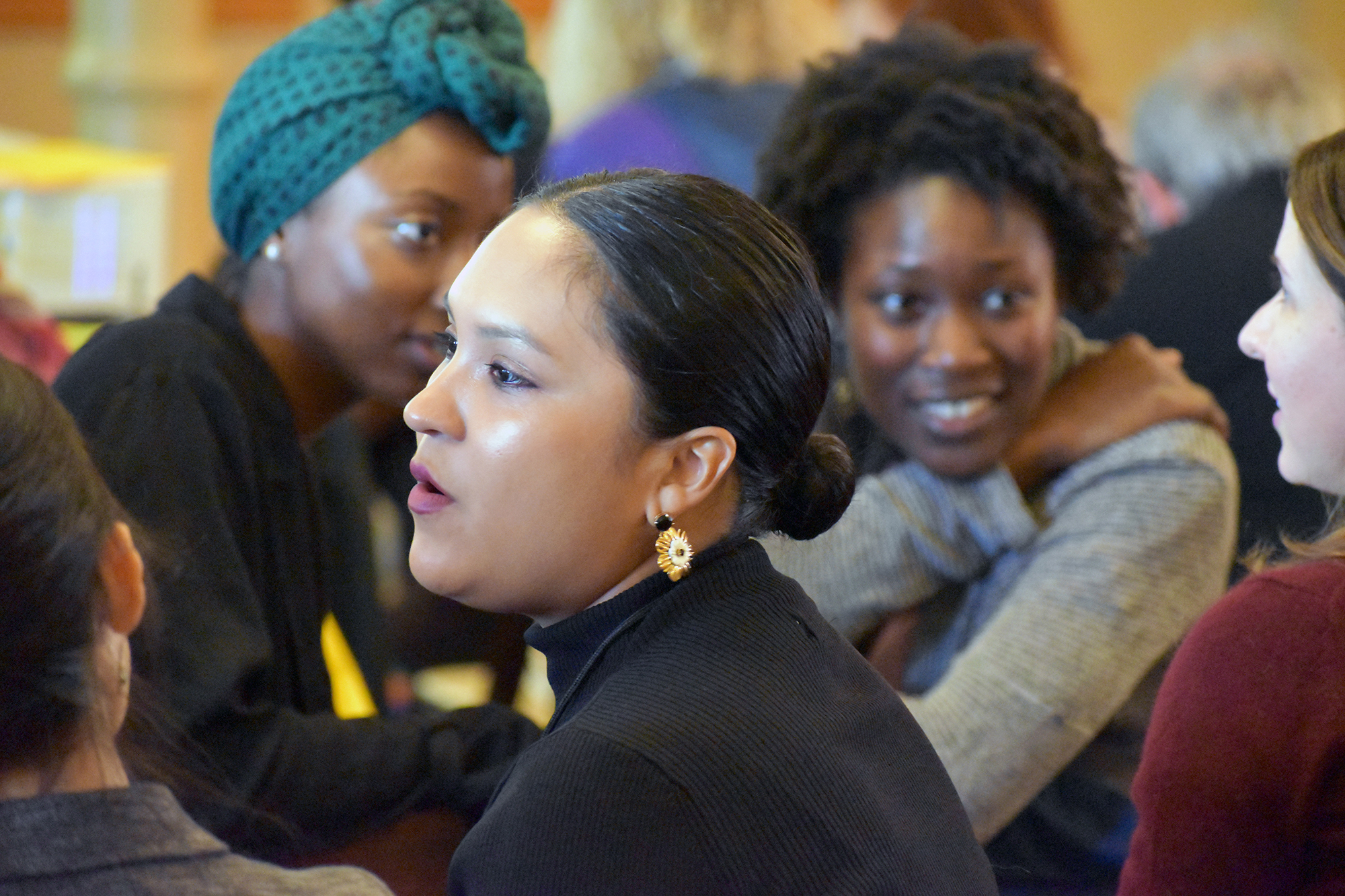 An intellectual bridge
The inaugural RaceB4Race conference emerged as a collaboration between the Medievalists of Color (MOC) and the ShakeRace (Shakespeare and Race) community, groups that were both seeking to push their fields in new archival, theoretical, methodological, pedagogical, and practical directions.
The catalyst for the event was the rejection of proposals for sessions on race and antiracism by Medievalists of Color in favor of sessions proposed by their white colleagues by the International Congress of Medieval Studies (ICMS) in Kalamazoo, MI. RaceB4Race offered an "alternate home" for the rejected MOC sessions and a much-needed opportunity for a collaboration between the MOC and ShakeRace communities. In the end, the inaugural RaceB4Race event demonstrated to the world how our understandings of periodization, historicity and even academic disciplines can become more expansive once race is acknowledged as a viable lens of investigation.
RaceB4Race executive board
Patricia Akhimie (Rutgers University, Newark)
David Sterling Brown (Binghamton University)
Seeta Chaganti (University of California, Davis)
Urvashi Chakravarty (University of Toronto)
Kim F. Hall (Barnard College)
Jonathan Hsy (George Washington University)
Farah Karim-Cooper (Shakespeare's Globe)
Dorothy Kim (Brandeis University)
Noémie Ndiaye (University of Chicago)
Shokoofeh Rajabzadeh (University of California, Berkeley)
Carla María Thomas (Florida Atlantic University)
Ayanna Thompson (Arizona State University)
Cord Whitaker (Wellesley College)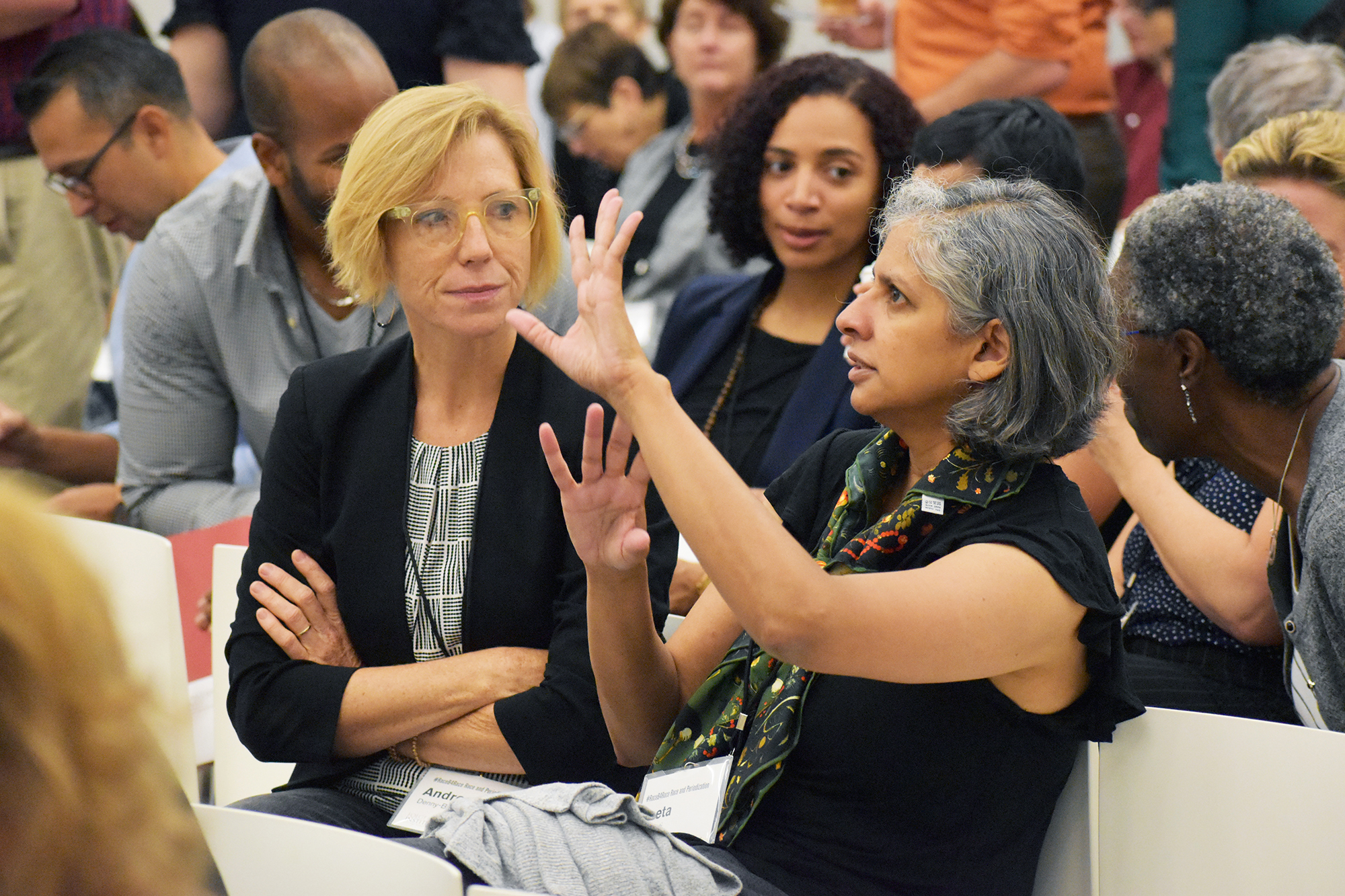 Appropriations: a RaceB4Race Symposium - January 2020
January 17th - 18th, 2020, Tempe, Arizona
The RaceB4Race event in Tempe in January 2020 focused on how the term appropriation has recently signified in different ways for early modernists and medievalists. For early modernists, "appropriation" figures in crucial analyses of cultural productions, rewritings, and reimaginings of older narratives, most typically those by Shakespeare. Medievalists, in contrast, have increasingly deployed "appropriation" to discuss the ways white supremacists use the period's imagery for overtly political purposes; and medievalists have been asking whether such uses constitute appropriations, misappropriations, or reflections of an inherent ideological stance within medieval studies as a whole.
Bringing scholars into dialogue about these facets of appropriation, we asked how these different arenas for appropriation, and their various implications, intersect and if they can expand our insights into early critical race studies.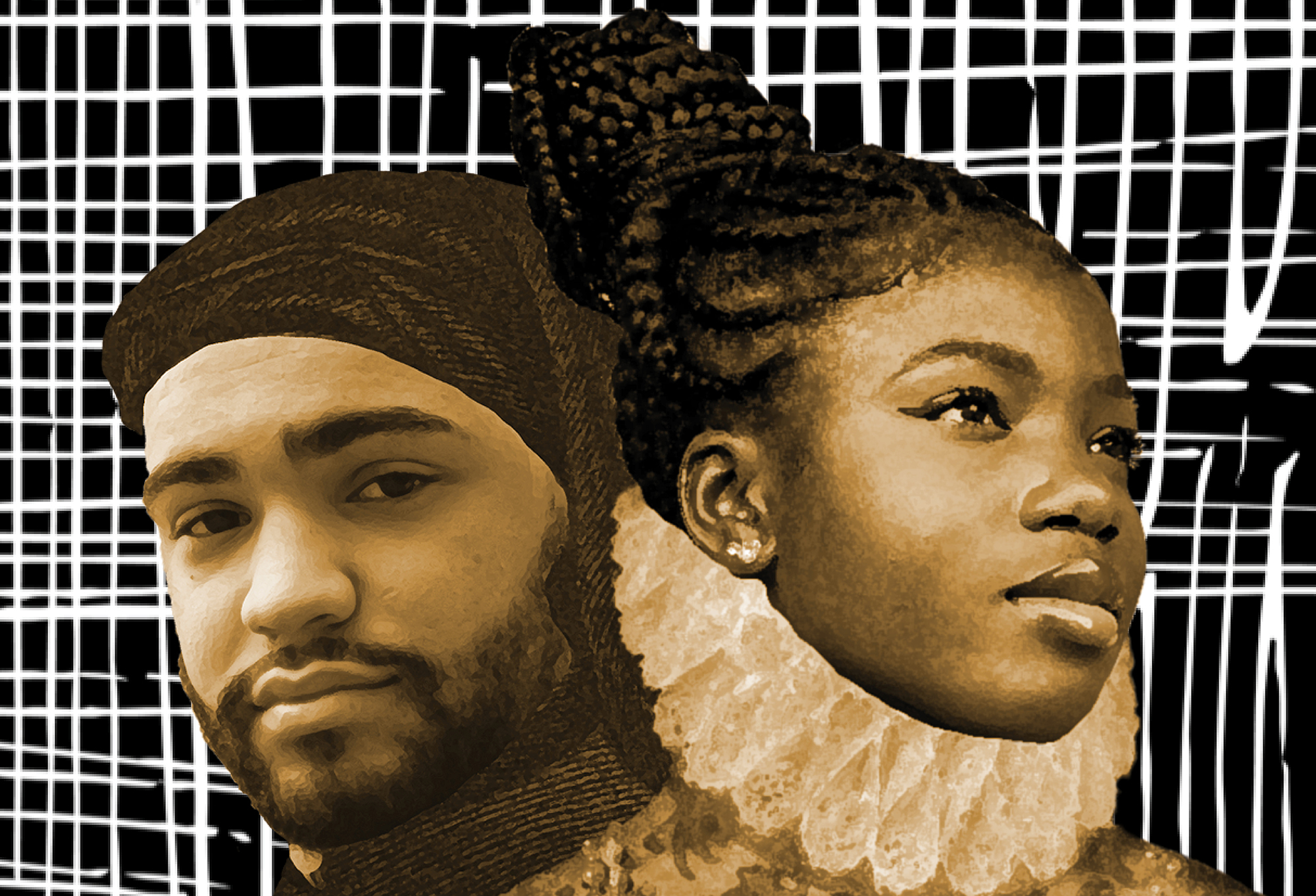 Race and Periodization: a RaceB4Race Symposium - September 2019
September 5th - 7th, 2019, Washington D.C.
Race and Periodization was hosted in partnership with the Folger Shakespeare Library. Following upon the inaugural RaceB4Race event, a collaboration of medievalists and early modernists held at Arizona State University in January 2019, this conference foregrounded the relationship between race and historical periodization. Medievalists and early modernists have long grappled with the meaning and use of their own historical period designations as well as the strictures of periodization itself. This event explored how critical race theory can enable new insights about, approaches to, and critiques of periodization.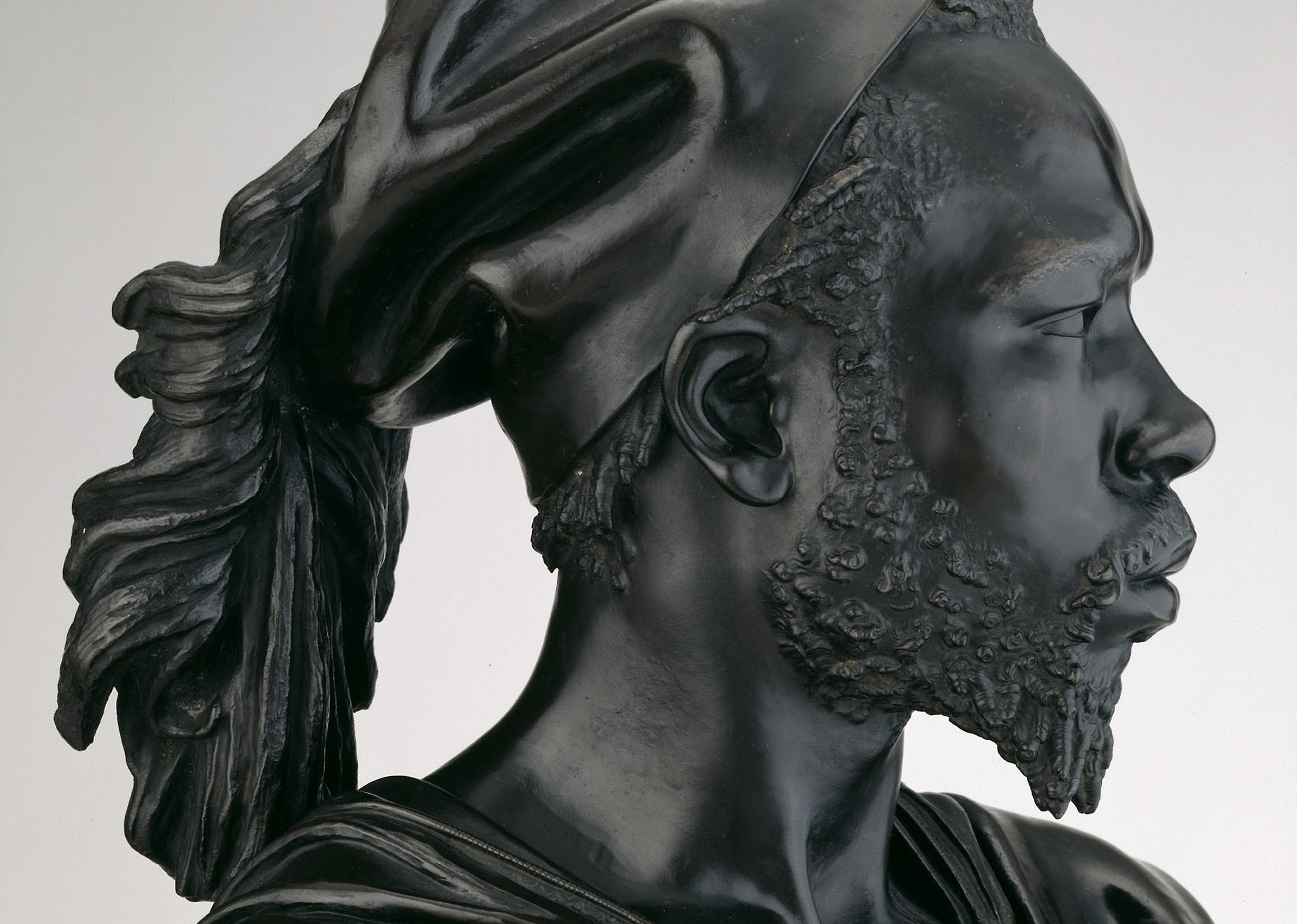 The inaugural RaceB4Race Symposium - January 2019
January 18-19, 2019 Arizona State University
This two day event brought together medieval and early modern race scholars seeking to push their fields in new archival, theoretical and practical directions. Scholars, artists and activists gathered to discuss the contemporary implications of premodern race studies.