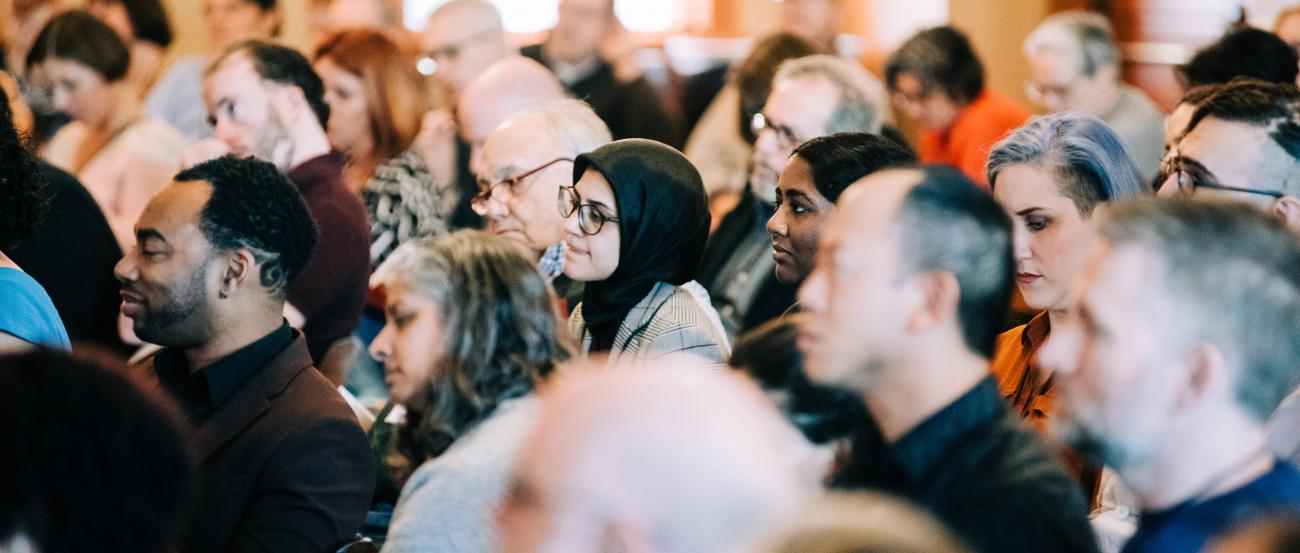 RaceB4Race executive board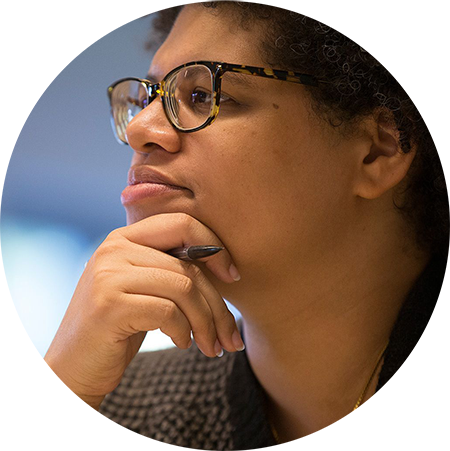 Rutgers University-Newark
Patricia Akhimie is Director of the RaceB4Race Mentorship Network and Associate Professor of English at Rutgers University-Newark, where she teaches Shakespeare Renaissance drama, and early modern women's travel writing. She is the author of Shakespeare and the Cultivation of Difference: Race and Conduct in the Early Modern World (Routledge 2018). She is co-editor, with Bernadette Andrea of Travel and Travail: Early Modern Women, English Drama, and the Wider World (University of Nebraska Press 2019). She is currently at work on a new edition of Othello for the Arden Shakespeare 4th series, a collection of essays co-edited with Mayte Green-Mercado based on the RaceB4Race Region and Enmity conference, and a monograph about race, gender, and editing early modern texts. In 2021 she received the Warren I. Susman Award for Excellence in Teaching from Rutgers University for outstanding and innovative performance in both the physical and virtual classroom. Her research has been supported by the National Endowment for the Humanities, the Folger Shakespeare Library, the John Carter Brown Library, and the Ford Foundation.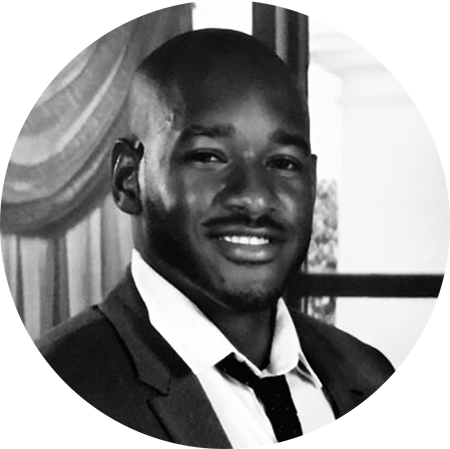 Trinity College
David Sterling Brown –a Shakespeare and premodern critical race studies scholar—is Assistant Professor of English at Trinity College. His antiracist research, which centers on pedagogy and on how racial ideologies circulate in and beyond the early modern period, is published or forthcoming in numerous peer-reviewed and public venues such as Shakespeare Bulletin, Literature Compass, Radical Teacher, Shakespeare Studies, Hamlet: The State of Play, White People in Shakespeare and Los Angeles Review of Books. His forthcoming book projects, one of which is under advance contract with Cambridge University Press, examine how whiteness operates in Shakespearean drama. Through his current Mellon/ACLS Scholars and Society Fellowship, Dr. Brown has a residency with The Racial Imaginary Institute, founded by Claudia Rankine.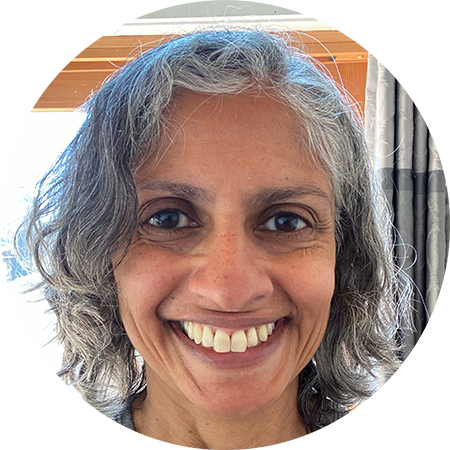 University of California, Davis
Seeta Chaganti is Professor of English at the University of California, Davis. She is a former steering committee member of Medievalists of Color and has also served on the Council of the Medieval Academy of America and the Board of Trustees of the New Chaucer Society. She is the author of two monographs, the second of which, Strange Footing (Chicago 2018), received the MLA's Scaglione Prize in Comparative Literary Studies. Her work has appeared in a number of journals, including PMLA, Exemplaria, New Medieval Literatures, Romance Studies, Dance Research Journal, postmedieval, and The Cambridge Journal of Postcolonial Literary Inquiry. She has also published essays (singly and co-authored) in edited volumes; in these venues her work ranges from literary form to dance history to museum curation to the arma Christi to the history of medieval institutions. Her public-facing work has been featured in Public Books, In the Middle, MOC Public Discourse, and Recall this Book.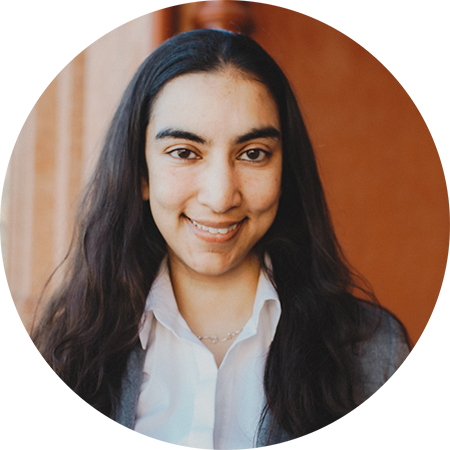 University of Toronto
Urvashi Chakravarty is Assistant Professor of English at the University of Toronto and works on early modern English literature, critical race studies, queer studies, and the history of slavery. Her first book, Fictions of Consent: Slavery, Servitude, and Free Service in Early Modern England (Penn Press, 2022), explores the ideologies of Atlantic slavery in early modern England; her second book, currently in progress, is titled From Fairest Creatures: Race, Reproduction, and Slavery in the Early Modern British Atlantic World. Her articles appear or are forthcoming in English Literary Renaissance, Shakespeare Quarterly, Renaissance Quarterly, the Journal of Early Modern Cultural Studies, and others.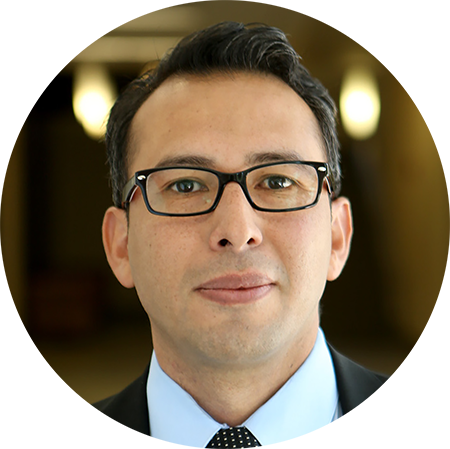 Arizona State University
Ruben Espinosa is Associate Professor of English at Arizona State University and Associate Director of the Arizona Center for Medieval and Renaissance Studies. He is the author of Shakespeare on the Shades of Racism (2021), Masculinity and Marian Efficacy in Shakespeare's England (2011), and co-editor of Shakespeare and Immigration (2014). He was a Trustee of the Shakespeare Association of America (2018-2021), and he serves on the Editorial Boards of Shakespeare Quarterly, Exemplaria: Medieval, Early Modern, Theory, and Palgrave's "Early Modern Cultural Studies" series. He is currently at work on his next monograph, Shakespeare on the Border: Language, Legitimacy and La Frontera.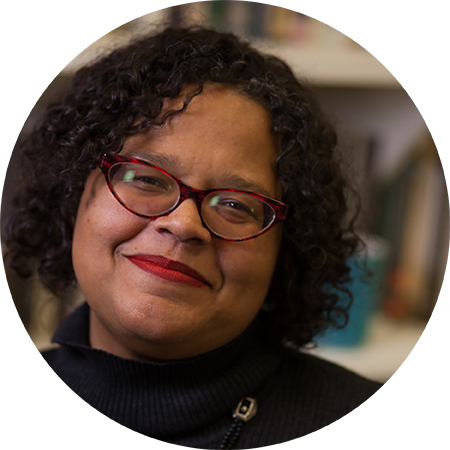 Barnard College
Kim F. Hall is the Lucyle Hook Professor of English and a Professor of Africana Studies at Barnard College where she teaches courses in Early Modern/ Renaissance Literature, Black Feminist Studies, Critical Race Theory and Food Studies. She is the author of Things of Darkness: Economies of Race and Gender in Early Modern England, Othello: Texts and Contexts and The Sweet Taste of Empire: Sugar, Gender and Material Culture in Seventeenth Century England (under contract with UPenn Press). She was the 2018 Wanamaker Fellow at Shakespeare's Globe and in 2016, Diverse Issues in Higher Education named her one of "25 Women Making a Difference in Higher Education and Beyond." She is working on a book project, 'Othello Was My Grandfather': Shakespeare and Race in the African Diaspora, for which she has received grants from the NEH, the National Humanities Center and the Schomburg Center for Research in African-American Culture.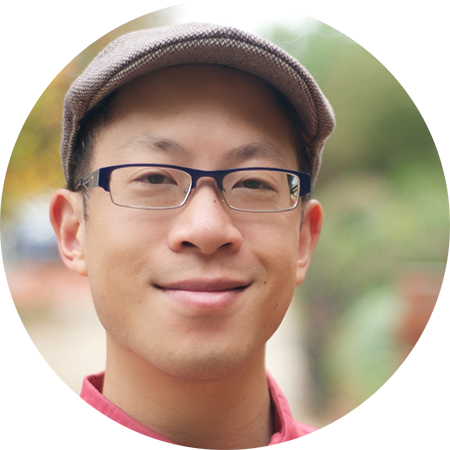 George Washington University
Jonathan Hsy is a comparative literary historian who teaches at George Washington University, and his work broadly asks how critical theory and cultural analysis can reshape our understandings of language, identity, race, and disability (from the Middle Ages to the present). He is the author of Antiracist Medievalisms: From "Yellow Peril" to Black Lives Matter (2021) and Trading Tongues: Merchants, Multilingualism, and Medieval Literature (2013). He is a co-editor of A Cultural History of Disability in the Middle Ages (2020) and a founding co-director of Global Chaucers.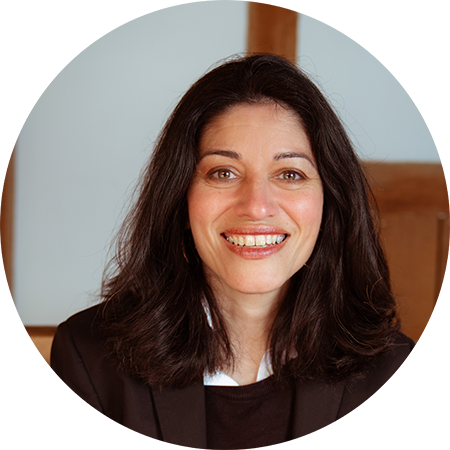 King's College London, Shakespeare's Globe
Farah Karim-Cooper is Co-Director of Education at Shakespeare's Globe and Professor of Shakespeare Studies at King's College London as well as Globe Director of the Shakespeare Centre London. She has served as Trustee and President of the Shakespeare Association of America and sits on numerous editorial and governing boards. She has published 5 essay collections and two books and is currently writing her third book, The Great White Bard: Shakespeare and Race, Then and Now, due out in 2023 with Penguin/Viking Books and One World. Karim-Cooper is an experienced mentor to students, postdoctoral fellows and early career scholars. Her work on antiracist approaches to theater and pedagogy has led to the founding of the Early Modern Scholars of Colour Network in the UK.
Brandeis University
Dorothy Kim teaches Medieval Literature at Brandeis University. Her research focuses on race, gender, digital humanities, medieval women's literary cultures, medievalism, Jewish/Christian difference, book history, digital media, and the alt-right. Her books include, Jewish/Christian Entanglements: Ancrene Wisse and Its Material Worlds, and the forthcoming, The Alt-Medieval: Digital Whiteness and Medieval Studies. She is the associate editor for the Journal of Early Middle English and the co-editor for the medieval to early modern section of Literature Compass. She was the co-project director of the Scholarly Editions and Translations project, The Archive of Early Middle English. She is a project co-director for the Global Middle Ages Project.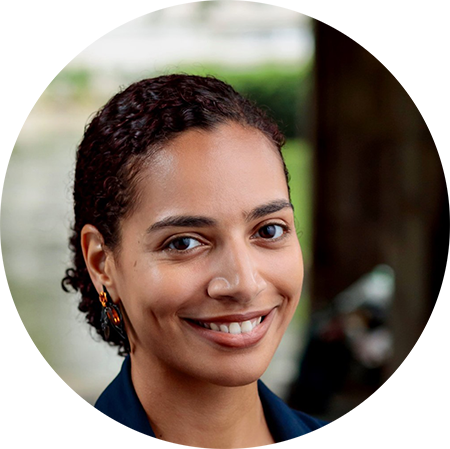 University of Chicago
Noémie Ndiaye is Assistant Professor of English at the University of Chicago. She works on early modern English, French, and Spanish theater and performance culture, with a critical focus on race and gender. Her first monograph Scripts of Blackness: Early modern Performance Culture and the Making of Race (University of Pennsylvania Press, 2022)—is based upon her doctoral dissertation, which won the J. Leeds Barroll Dissertation Prize for 2018. She is the coeditor of Seeing Race Before Race: Visual Culture and the Racial Matrix in the Pre-modern World (ACMRS Press, 2023), and she has published articles in journals such as Renaissance Quarterly, Renaissance Drama, Early Theatre, English Literary Renaissance, and Literature Compass, Thaêtre, and in various edited collections.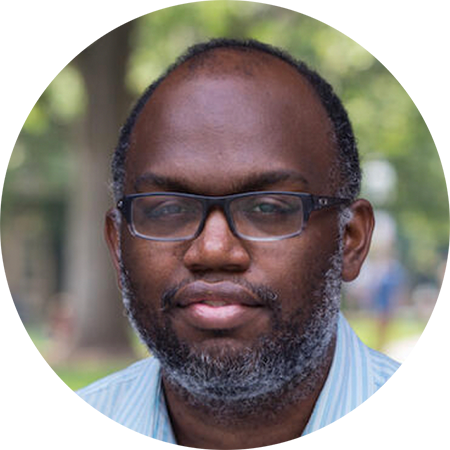 Princeton University
Dan-el Padilla Peralta is Associate Professor of Classics at Princeton University, where he is associated with the Department of African American Studies and affiliated with the Programs in Latino Studies and Latin American Studies and the University Center for Human Values. A Dominican by birth and New Yorker by upbringing, he holds degrees from Princeton, Oxford, and Stanford. He is the author of Undocumented: A Dominican Boy's Odyssey from a Homeless Shelter to the Ivy League (Penguin 2015) and Divine Institutions: Religions and Community in the Middle Roman Republic (Princeton University Press 2020); and he has co-edited Rome, Empire of Plunder: The Dynamics of Cultural Appropriation (Cambridge University Press 2017).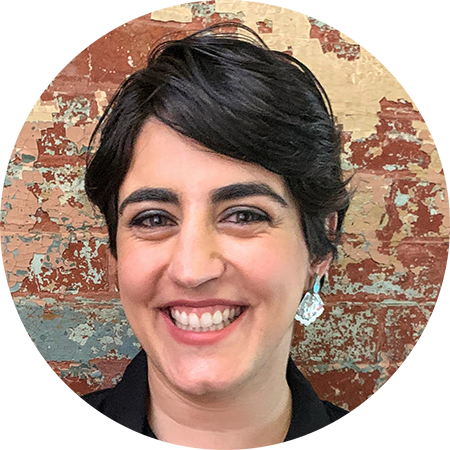 University of Califorina, Berkeley
Shokoofeh Rajabzadeh holds a PhD in English and Medieval Studies from University of California, Berkeley and an MPhil from University of Oxford. Her dissertation, The Muslim Prism: Reflections and Refractions of the Racialized Premodern Muslim Body theorizes the racialization of Muslims and examines the history of Islamophobia. She is a 2020 Ford Foundation Fellow. Her scholarly articles have been published or are forthcoming in Literature Compass, An MLA Teaching Volume, and postmedieval.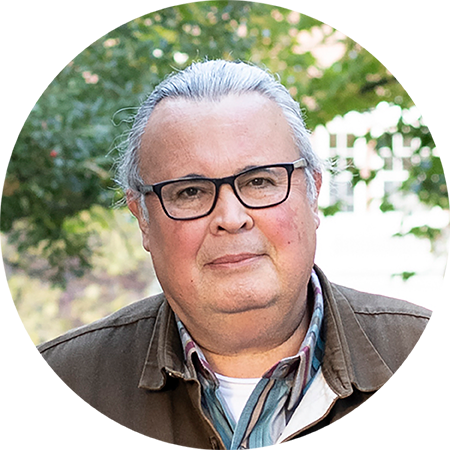 Syracuse University
Scott Manning Stevens is a citizen of the Akwesasne Mohawk nation and holds the position of associate professor and director of the Native American and Indigenous Studies Program at Syracuse University. He earned his PhD is English from Harvard University and is also a tenured member of the English faculty at Syracuse. In the past he has been awarded fellowships from the Mellon Foundation, the Ford Foundation, and the Fulbright Program, as well as research grants at the Newberry and John Carter Brown Libraries. His research and publications focus on Indigenous literary, material, and visual culture, as well as museum studies, and has appeared in journals such as the American Indian Culture and Research Journal, Northwest Review, Prose Studies, Arts, and Early American Literature. Previous publications have dealt with early modern notions of 'savagery,' missionary interactions with Native peoples of Northeast, and the challenges of cross-cultural translation in the colonial period. He is a co-editor and contributor to the collection, Why You Can't Teach United States History without American Indians. His most recent contributions include a book chapter titled "From 'Iroquois Cruelty' to the Mohawk Warrior Society: Stereotyping and the Strategic Uses of a Reputation for Violence," in Violence and Indigenous Communities: Confronting the Past and Engaging the Present (Northwestern University Press, 2021) and another, "On Native American Erasure in the Classroom," in Teaching Race in Perilous Times (SUNY Press, 2021). Scott is a 2021-2022 fellow at the Harvard Radcliffe Institute for Advanced Study.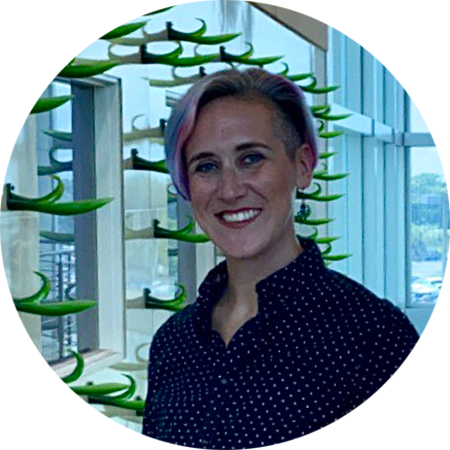 Florida Atlantic University
Carla María Thomas is an assistant professor of English at Florida Atlantic University and earned their PhD from New York University in 2016. Carla works on both antiracist scholarship in medieval studies and Early Middle English religious verse. They have published on the Ormulum and Poema Morale, and are working on a Modern English translation of the Ormulum. Their most recent publication, "Embodying Antiracist White Latinidad in Medieval Studies," in Literature Compass (2021) is part of a special volume based talks at the inaugural RaceB4Race in 2019. Carla is also a founding member of the Medievalists of Color and a founding Executive Board member of RaceB4Race.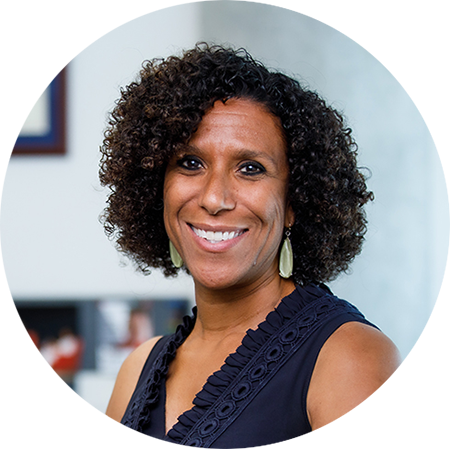 Arizona State University
Ayanna Thompson is a scholar of Shakespeare, race, and performance. She is the author of many books including Blackface and Passing Strange: Shakespeare, Race, and Contemporary America. A Regents Professor of English and director of the Arizona Center for Medieval and Renaissance Studies, she was elected to the American Academy of Arts and Sciences in 2021. In addition to her scholarship, Thompson collaborates with many theaters and theater practitioners.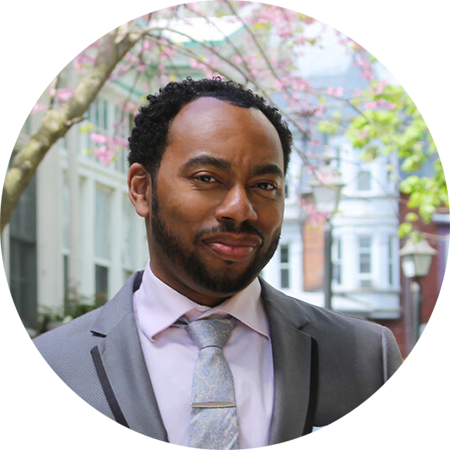 Wellesley College
Cord J. Whitaker is Associate Professor of English at Wellesley and Senior Antiracism Consultant at Sagely. A scholar and teacher in late medieval literature, medievalism, and modern racial politics, Whitaker is the author of Black Metaphors: How Modern Racism Emerged from Medieval Race-Thinking (U. Penn. Press, 2019) and is currently writing on Harlem Renaissance literary medievalism and its political import. The recipient of numerous awards and fellowships, Whitaker's scholarly activism has involved founding and contributing to a number of antiracist scholarly collectives, developing and publishing in scholarly political venues, and advising on antiracist organizational strategy within and outside of academe.
Sign up for our mailing list to stay up to date on future symposia, events, and RaceB4Race initiatives.
Learn more about the Mellon Foundation funded RaceB4Race: Sustaining, Building, Innovating project.