Symposia
Two symposia per year engage a scholarly community actively working on contemporary implications of premodern studies.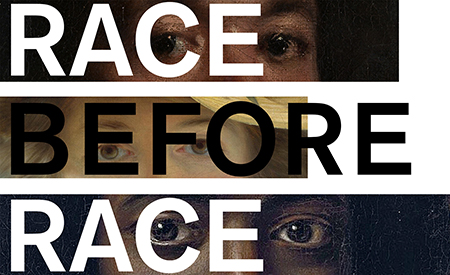 RaceB4Race
This two day event brings together medieval and early modern race scholars who are seeking to push their fields in new archival, theoretical and practical directions. Scholars, artists and activists gather to discuss the contemporary implications of premodern race studies.
Race and Periodization: a #RaceB4Race Symposium
September 5th - 7th, 2019, Washington D.C.
Our fall symposium, Race and Periodization, will be hosted in partnership with the Folger Shakespeare Library. Following upon the inaugural RaceB4Race event, a collaboration of medievalists and early modernists held at Arizona State University in January 2019, this conference will foreground the relationship between race and historical periodization. Medievalists and early modernists have long grappled with the meaning and use of their own historical period designations as well as the strictures of periodization itself. This event seeks to explore how critical race theory can enable new insights about, approaches to, and critiques of periodization.